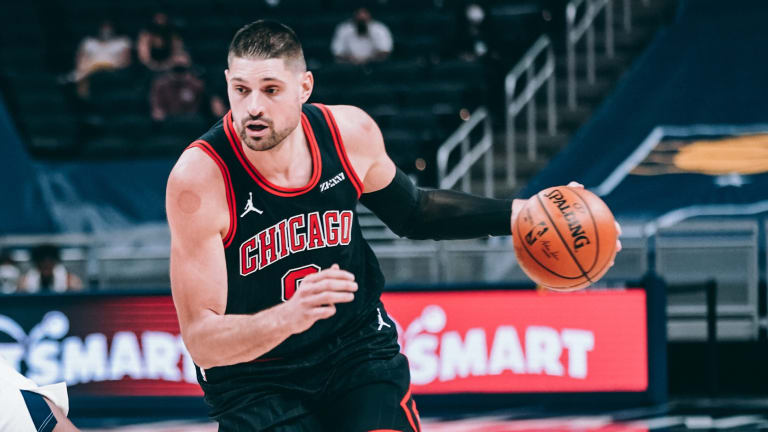 Nikola Vucevic Not a Top 10 Center?
Stop the Vucevic disrespect.
Alright, everyone knows Nikola Vucevic didn't have his best year in 2021-22. But, was the year so bad that he deserved to fall out of the top 10 centers list? Absolutely no way. Even in a down year, Vucevic was still effective for the Chicago Bulls.
HoopsHype.com released its top 10 centers entering the 2022-23 NBA season. The list is strong, but not including Vucevic is downright disrespectful. Sure, Vucevic struggled from deep, but he was a key cog in the Bulls' machine.
Last season among centers, Vucevic ranked 10th in PPG, eighth in RPG, ninth in APG, tied for eighth in SPG, and also averaged a block per game. Is he a superstar center? No. But he is still an effective veteran big who can win games for his team.
People forget this is Vucevic's first season not being the first option for his team. He had to take a backseat to Zach LaVine and DeMar DeRozan during his first full season with the Chicago Bulls.
When he's the No. 1 option, he's an All-Star. When fully healthy and comfortable, Nikola Vucevic is a top-six center in the NBA. Though he is getting older, he still plays effective ball and belongs on the top 10 centers list.