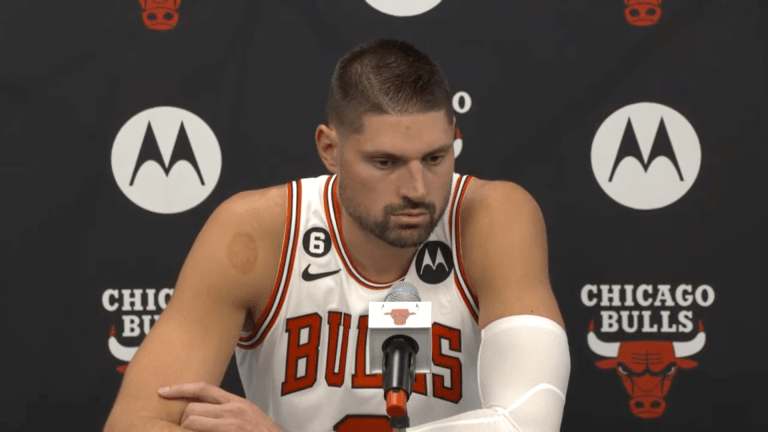 Bulls' Nikola Vucevic Addresses Struggles, Sets Focus on Improvement
The Bulls' big man cracked some jokes and discussed areas of improvement heading into the 2022-23 NBA season.
Nikola Vucevic knows he has to improve heading into the 2022-23 NBA season. At Chicago Bulls media day, he explained that he just needs to play his game and not think too much.
Vucevic dug into some of his 2021-22 struggles, saying he found himself on the perimeter too often. And when his shots weren't falling, it took him a long time to adjust and find a rhythm.
If Vucevic can rekindle some of the magic he showed in Orlando (pun intended), the Bulls could be in for a big year. With point guard Lonzo Ball out, an increased portion of the offense could run through Vucevic, who is one of the best passing big men in the league.
The 31-year-old kept it lighthearted when discussing the trade rumors surrounding him during the offseason. He even joked that he checked Zillow every day.
Through it all, Vucevic was on the same page as Arturas Karnisovas and said he never felt like he was going to be traded.
The Chicago Bulls' big man is entering a contract year, but he won't worry about that for now. Instead, Nikola Vucevic's focus is on preparing for the start of the new season so he can get back on track.