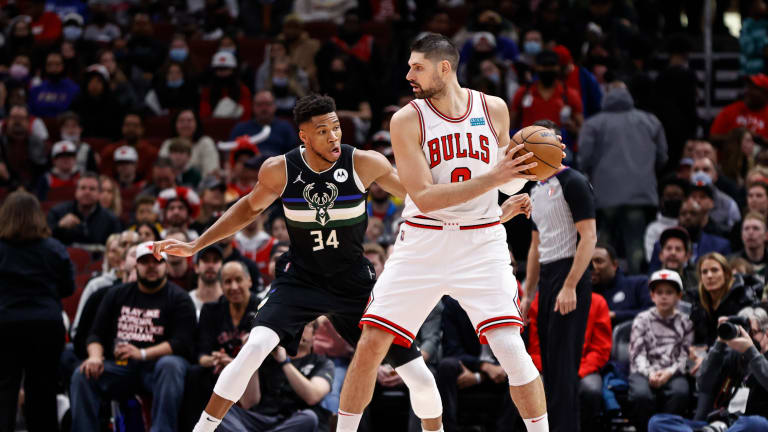 Bulls' Nikola Vucevic Skipped EuroBasket to Focus on Training for NBA Season
After recording his worst three-point field-goal percentage in four seasons, the Bulls' center enters a contract year with improvement in mind.
If Nikola Vucevic doesn't shake off his disappointing 2021-22 NBA season it won't be for a lack of preparation. According to reports, the Chicago Bulls' center chose not to play for his native Montenegro in EuroBasket this summer in order to better prepare for the upcoming campaign.
The details of his offseason regiment — aside from scrimmages with his teammates in Los Angeles — are unclear. But it seems reasonable to assume it involved some time behind the arc.
While Vucevic's rebounds, assists, steals, and blocks were on par with his career averages, his 31.4% shooting from long range was not. Worse yet, he was tightly guarded on just four of his 331 attempts.
That nosedive, combined with him allowing 63.8% shooting at the rim, drew the ire of many a Bulls' fan. It also contributed to him falling nearly 20 spots in ESPN's recent ranking of the league's best players.
A bounce-back year is not only in order. It's also vital to both a Chicago Bulls team that's banking on internal improvement and Vucevic, who's headed toward unrestricted free agency next summer, himself.
With the 2022-23 regular season now less than a month away, it won't be long before we see if Nikola Vucevic's hard work paid off.