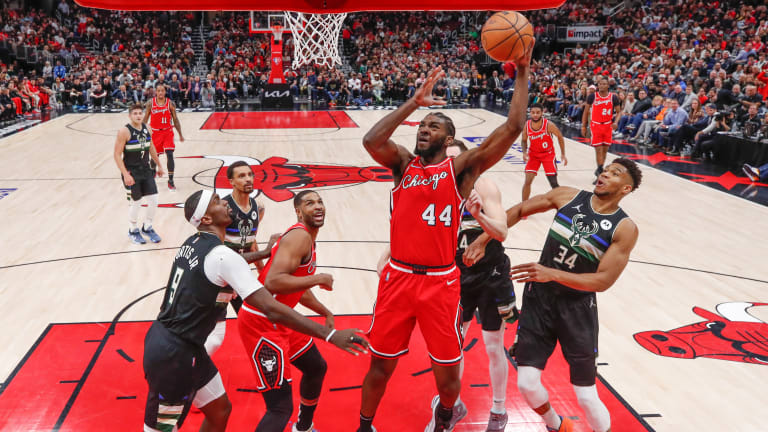 Patrick Williams Ready to Take Big Step Forward for Bulls in 2022-23
Williams enters his third season with high expectations, but he's not letting the pressure get to him.
Patrick Williams has heard all of the offseason chatter. The 2020 fourth-overall pick knows what is expected of him entering his third season with the Chicago Bulls.
Williams spent much of the offseason working out with Bulls' star DeMar DeRozan. At Monday's media day, he provided a bit of insight into how strenuous the workouts were. But Williams didn't completely divulge everything he worked on with the five-time NBA All-Star.
Head coach Billy Donovan said Williams needs to be more aggressive entering the 2022-23 season. At this point, the Bulls may rely on Williams as the third or fourth offensive option due to point guard Lonzo Ball's absence.
Though the 21-year-old is entering his third season, he only has 88 games of NBA experience under his belt.
During the fifth game of the 2021-22 season, Williams suffered a wrist injury injured that limited him to 17 total games in his sophomore campaign. He averaged 9 PPG, 4.1 RPG, and 1 APG. However, he shot 52% from the field and 51% from downtown.
If Patrick Williams can unlock the talent that the organization believes he possesses, he could be a key cog in the Chicago Bulls' machine. Quite frankly, he needs to be.
Williams enters the season with a ton of pressure on him but his teammates and coaches believe in him. Now it's time to see the results on the court.