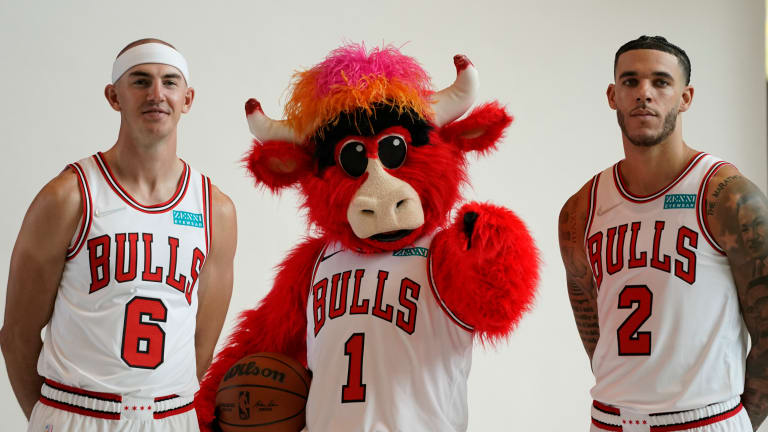 'Rocky' Makes More Than a Half a Million dollars, But What About 'Benny'?
A recent report revealed the Denver Nuggets' mascot to be the highest-earning mascot in the NBA. Where does Benny the Bull rank?
Somebody check on Benny the Bull.
According to a recent report, one of the Chicago Bulls mascot's costumed counterparts — the Denver Nuggets' Rocky — makes $625,000 annually.
That's not only 10 times the amount NBA mascots make on average. It's also a quarter of a million dollars more than what Benny is said to command:
To his credit, Rocky is one of the most well-known mascots in all of sports thanks in part to his wild acrobatics and thrilling stunts.
But, with over 400,000 Instagram followers and an astounding 5.3 million Tik Tok followers, Benny is kind of a big deal himself.
Of course, there's no shame in being the third-highest paid mascot in the league. And, if nothing else, Benny will always have the distinction of being the league's first mascot.