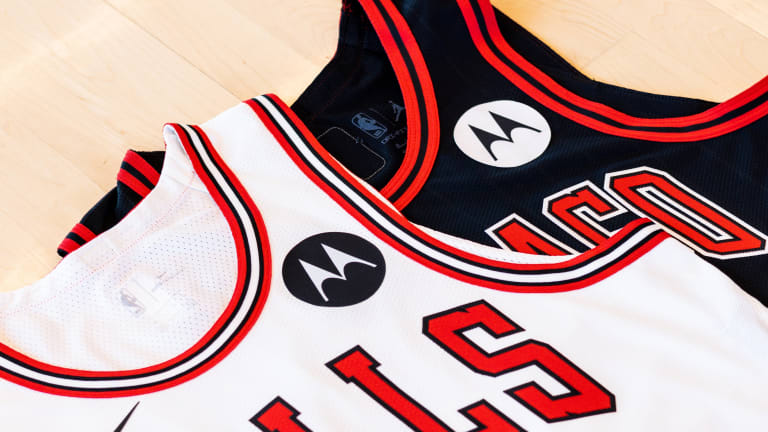 The Chicago Bulls Announce New Jersey Patch Sponsor
The Chicago Bulls partnership with Zenni Optical ended at the conclusion of last season. The franchise has now announced its new sponsor moving forward.
The Chicago Bulls and Zenni Optical's partnership ended at the conclusion of the 2021-22 NBA season. This morning, the Bulls revealed their new sponsor. The Bulls will now be sponsored by Motorola. 
The iconic Motorola logo does look pretty sweet on the Bulls jersey. Well, if you're into jersey advertisements. At least it matches the Bull's primary color scheme. Motorola has a major office placed in Chicago and their North America President Rudi Kalil was thrilled with the partnership. 
"Chicago is the place we've called home for many years and the Bulls have been an organization we've respected and cheered on throughout that time."
One interesting tidbit in all of this is that the Bulls actually partnered with KLUTCH Sports Group to land this deal. KLUTCH represents Bulls players Lonzo Ball, Zach LaVine, and Chicago White Sox shortstop Tim Anderson. 
Motorola will also have its logo represented on the court and multiple gameday giveaways. It has been reported that this is a multi-year deal between the Bulls and Motorola.