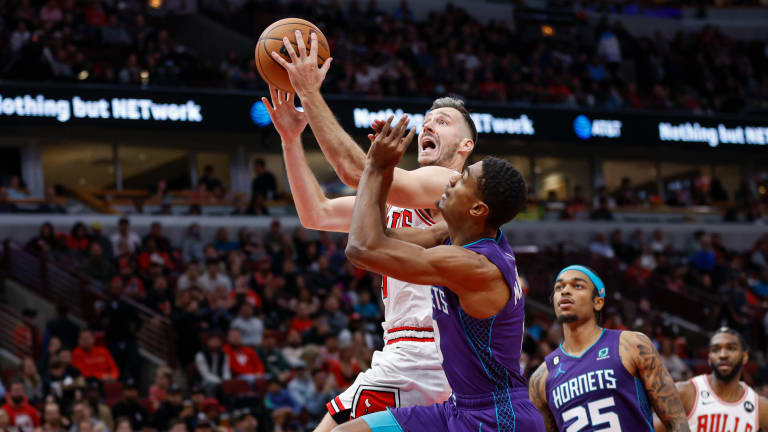 TNT Drops Bulls vs Hornets Jan. 26 Matchup
Per Ian Begley, the NBA Rivalry Week game will no longer have a national audience.
The pool of nationally-televised games the Chicago Bulls were supposed to be featured in this season continues to shrink.
The team's matchup against Charlotte on Jan. 26 will no longer air on TNT as the network will, instead, pick up a game between New York and Boston, per Ian Begley, who covers the Knicks for SNY.
The tilt between the Bulls and Hornets was to be one of 11 contests thrust into the national spotlight as part of NBA Rivals Week. It also would've been the fourth head-to-head meeting between Lonzo Ball and his younger brother, LaMelo.
But Lonzo is still recovering from a meniscus tear and two subsequent surgeries. Meanwhile, both the Bulls (19-23) and Hornets (11-31) currently tote losing records. Needless to say, the decision to swap the Bulls and Hornets for the Celtics and Knicks, two teams that own actual playoff spots as of this writing, is justifiable.
For now, the Bulls, who had a game pulled from ESPN's airwaves earlier this month, have six nationally-televised games left on their schedule.