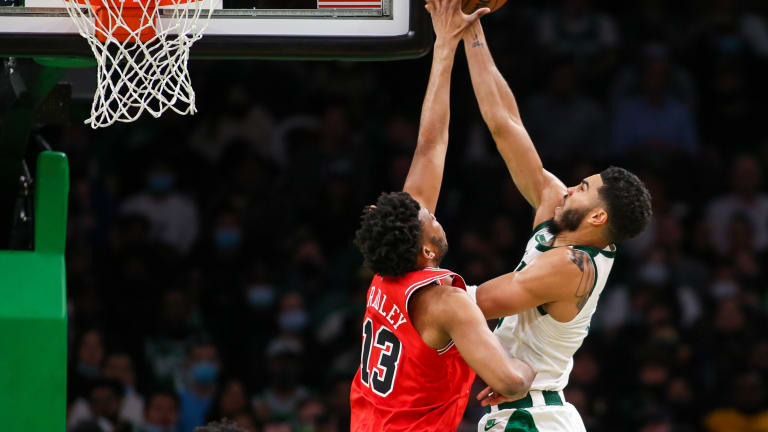 Chicago Bulls 2022-23 Player Profile: Tony Bradley
The 24-year-old center enters the 2022-23 season further down the depth chart from where he started this time last year.
Like it or not, Tony Bradley is still with the Chicago Bulls.
While his play might've left much to be desired last season, Bradley was not about to leave $2 million on the table this summer. And so, barring any last-minute tweaks to the roster, the 24-year-old's tenure with the Bulls lives to see another day.
That it'll continue with him serving as the backup's backup speaks to how Bradley fared behind Nikola Vucevic last season.
Although, contrary to popular belief, he didn't make a complete mess of things.
The 6-foot-10, 248-pound defensive-minded center played well enough on that end of the floor. He tied his career-high in blocks (33), allowed just 47.1% shooting at the rim, and helped hold teams to 105 points per 100 possessions when he was on the court.
On the flip side, Bradley's scoring efficiency around the basket (64.9%) and in the paint (39.1%) fell away from the career-best marks he established during the 2020-21 season.
He also turned the ball over 14.3% of the time he was involved in screen-and-roll actions. That was the 16th-worst frequency in the league last season.
Of note, teammates Derrick Jones Jr. (15.2%), Javonte Green (15.4%), and Andre Drummond (17.2%) had even more trouble holding onto the ball as roll men. (The sure-handed Vucevc, who turned the ball over just 7.3% of the time over the course of a whopping 480 possessions, they are not.)
While his effort and defense off the bench could prove helpful on occasion, Tony Bradley doesn't bring enough to the table offensively to warrant consistent minutes.
And so he heads into the 2022-23 NBA season on the second-to-lowest rung of the Chicago Bulls' frontcourt totem pole.
But, if Marko Simonovic decides to pop…