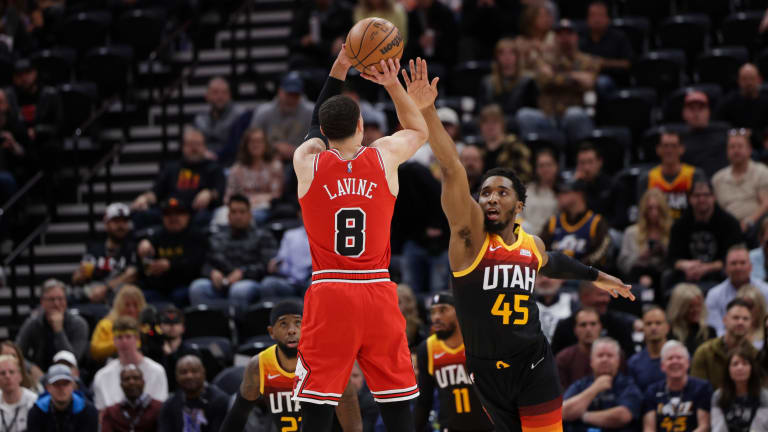 Zach LaVine to Miss Bulls Season Opener
The Chicago Bulls have announced that guard Zach LaVine will miss Wednesday's season opener.
It's more of the same if you're a Chicago Bulls fan. The team announced that two-time NBA All-Star guard Zach LaVine will miss Wednesday's season-opening game against the Miami Heat in South Beach.
On Tuesday, the Bulls released their injury report. To many fans' surprise, LaVine was listed as questionable due to "left knee injury management." LaVine underwent surgery during the offseason and was said to be ready for the start of this upcoming season. 
It has been widely noted how improved the Eastern Conference is headed into the 2022-23 season. The fact that LaVine is still struggling with this issue is definitely a cause for concern. Shams Charania of Stadium also reported that LaVine will most likely miss the second game of the season against the Washington Wizards this Friday.
Now, in the first game of the season, the Chicago Bulls will be without their starting backcourt entirely. Lonzo Ball isn't due to return until at least 2023 and Zach LaVine is still experiencing some sort of issue with his knee. Hopefully, this doesn't spell doom for the rest of the season before it even starts.