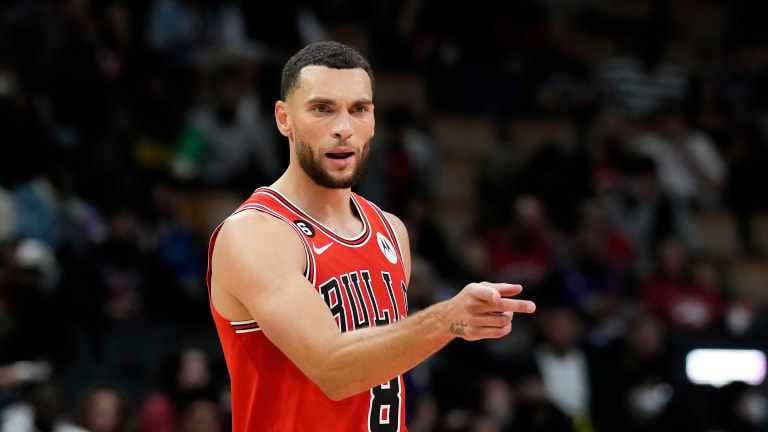 Zach LaVine IN, White and Drummond Out for Bulls vs. Hornets
Zach LaVine will play in back-to-back games for the first time this season.
Zach LaVine has yet to appear in back-to-back games this season. But that will change Wednesday as Chicago Bulls' head coach Billy Donovan said LaVine will play against the Charlotte Hornets. However, the Bulls will be without Andre Drummond and Coby White. All three players were previously listed as questionable.
LaVine has been a mainstay on the Bulls' injury report due to left knee injury management. That designation has caused him to miss three of the Bulls' eight games this season.
It's unlikely that LaVine is totally in the clear just because he's playing Wednesday, but seeing him in action on back-to-back nights is an encouraging development — especially after his fourth-quarter heroics in Tuesday's victory over the Nets.
While Zach LaVine will suit up for the Chicago Bulls against the Charlotte Hornets, the bench will be a bit thinner. Donovan ruled out Coby White due to a left quad contusion. Furthermore, Andre Drummond will sit out as he continues to heal from a left shoulder sprain.