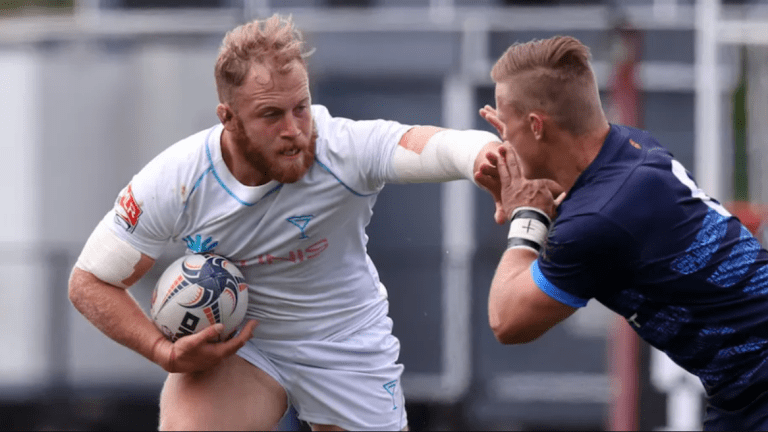 Chicago Hounds Acquire Lindsey Stevens from Toronto Arrows
The 2021 MLR champion reunites with former Los Angeles teammates Luke Carty, Billy Meakes and Luke White in Chicago.
The Chicago Hounds confirmed the acquisition of Lindsey Stevens from the Toronto Arrows for 2023 Major League Rugby salary cap considerations on Thursday. Toronto acquired the former Los Angeles Giltinis hooker in the MLR Dispersal Draft before trading him to Chicago.
The 27-year-old has scored seven tries in 25 appearances in his MLR career for Houston (2018), New Orleans (2019) and Los Angeles (2021-22). He scored three tries on 20 carries and had 40 tackles in nine matches this past season.
Stevens won the 2021 MLR championship with Los Angeles alongside his new Hounds teammate Luke Carty, Billy Meakes and Luke White.
The Hounds also confirmed the trade with New Orleans for former Austin hooker Mason Koch. The 25-year-old had 16 carries and 30 tackles in 12 appearances this past season.
Fullbacks: Chris Mattina*, J.P. Eloff
Flanker: Luke Beauchamp*, Michael de Waal*, Maclean Jones*, Mike Matarazzo
Flyhalf: Luke Carty
Lock: Luke White
Prop: Paddy Ryan
Hooker: Mason Koch*, Hugh Roach*, Lindsey Stevens
*Former Austin player