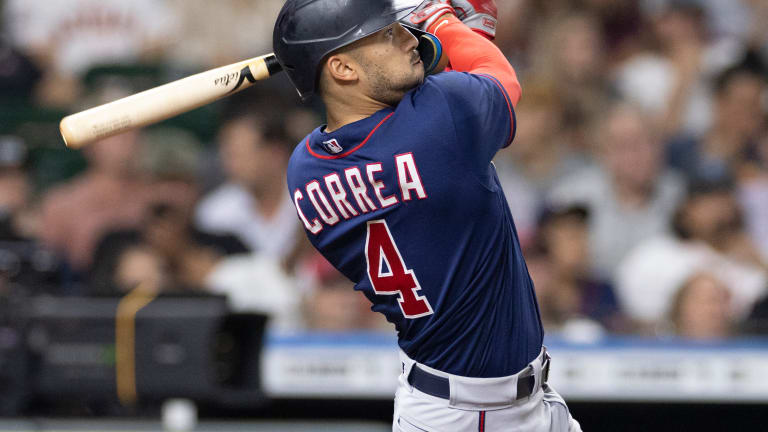 Carlos Correa Further Linked to the Cubs
Sahadev Sharma of The Athletic believes the Cubs will sign the star shortstop this offseason, but there's a catch.
Sahadev Sharma of The Athletic appeared on Marquee Sports Network's The Reporters Thursday. During the segment, he said he believes the Chicago Cubs will head into the 2023 season with star shortstop Carlos Correa on the roster.
With the MLB offseason rumor mill well underway, it seems like each day there are more and more links between Correa and the Cubs. Sharma believes the former Minnesota Twins shortstop will sign with the Cubs, but on a shorter deal than the nine-year contract that Correa is rumored to be looking for.
Sharma mentioned that players to sign "mega deals" in the past were 26 or younger. With Correa, Trea Turner, Xander Bogarts, and Dansby Swanson all over 26, he believes none of them will receive an eight-year deal because no team this offseason looks "desperate enough" to sign an older player to a long-term mega deal.
At 28 years old, Carlos Correa is the youngest of the star shortstops available on the market. In eight MLB seasons, he has averaged 28 home runs, 101 RBIs, and an .836 OPS per season. And although a nine-year deal might seem out of the question for the Cubs, maybe the star shortstop would be willing to take a few years off the deal if the AAV was right.
Either way, Sharma's predictions come as just another reminder that the Chicago Cubs are desperate for a star player next season, and Correa could be the answer.