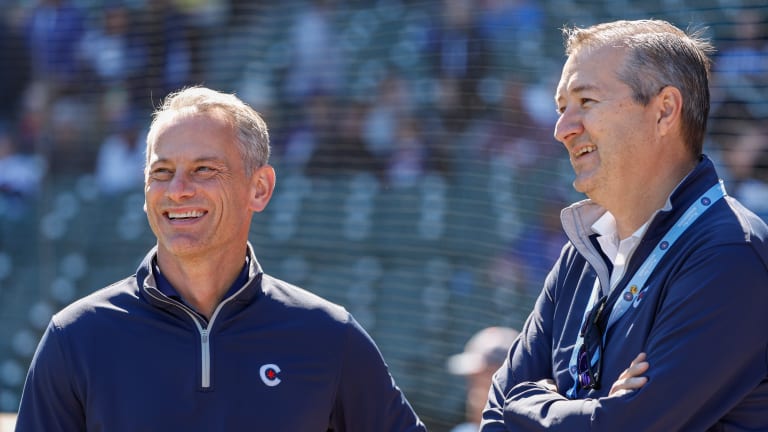 Cubs 40-Man Decisions: Rule 5 Protection Deadline, Qualifying Offer Deadline, and Trades
Two deadlines on the same day and trades involving the Cubs? It's a suddenly not-so-casual Tuesday in mid-November.
The deadline for MLB players to accept or reject their one-year, $19.65 million qualifying offers today came and went Tuesday at 3 PM CDT. Fourteen players received offers, including longtime Chicago Cubs' catcher Willson Contreras. 
According to Jesse Rogers of ESPN, Willson Contreras is rejecting his QO. It wasn't a guarantee, but this was an expected decision. Contreras is now a free agent. He should net a fruitful multi-year contract, but how much will the attached qualifying offer negatively impact his market? The Cubs will receive a compensatory draft pick when Contreras latches on with another team.
In addition to the players qualifying offer decision deadline today, the deadline to set 40-man rosters and protect eligible players from the Rule 5 Draft is also today at 5 PM CDT.
Two deadlines on the same day? It's suddenly a not-so-casual Tuesday in mid-November. And to further spice things up, Maddie Lee of the Chicago Sun-Times tweeted that the Cubs are engaged in trade talks.
We always see some moves around baseball every year on this day because teams are worried about losing players for nothing and the 40-man roster crunch is as tricky as it gets. Any player that is Rule 5 eligible and not protected (added to the 40-man roster) will become open to the league during the Rule 5 Draft on Dec. 7 in San Diego.
It appears Lee's report has taken shape already. The first domino to fall for the Cubs is an addition to the 40-man roster. Reportedly, the Cubs and Rays have a deal that will send left-handed hitting infielder Miles Mastrobuoni to Chicago.
All But Guaranteed Protection
The Chicago Cubs have three prospects who will almost assuredly be added to the 40-man roster and protected at any given moment. Outfielder Brennen Davis, the Cubs' No. 2 prospect, outfielder Kevin Alcantara, and starting pitcher Ben Brown are among that group. Davis has been a high-ranking prospect in the Cubs system for a while. Alcantara has as much upside as anyone and was acquired in a deal that sent Anthony Rizzo to the New York Yankees in 2021. Brown came to Chicago in a deal that sent closer David Robertson to the Philadelphia Phillies.
Additionally, the Cubs have more borderline players that are Rule 5 eligible and could be protected as well. Some names include Ryan Jensen, Luis Devers, Cam Sanders, Riley Thompson, Kohl Franklin, Yohendrick Pinango, Chase Strumpf, Pablo Aliendo, Bryce Ball, and Jake Slaughter.
We'll keep you posted as the news breaks. Buckle up. Today is one of the more active days until Winter Meetings begin.