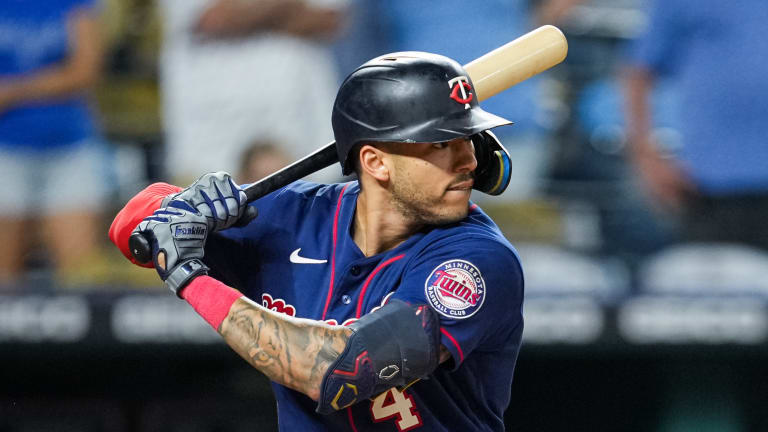 Cubs and Carlos Correa: The Media's Darling Pair?
According to MLB Insider Jon Morosi, he believes the Cubs ultimately sign Carlos Correa, with he and Trea Turner being the team's top targets.
With the hot stove only getting hotter on Tuesday, the Chicago Cubs are being discussed all over the baseball media world. Why? Well, the interest in all four of the major shortstops available is a good start. So is their interest in a number of high-level free agents. However, with focus on the shortstops, it appears the Cubs are being linked to one in particular. 
According to Jon Morosi, the Cubs are linked closest to Carlos Correa and he believes that'll be the case until either the Cubs sign someone else or Correa goes elsewhere. 
In addition, Morosi also believes that Trea Turner and Correa rank as the two shortstops the Cubs are most interested in. However, the infatuation with Correa dates back to 2012 when the Cubs were prepared to select him No. 6 overall, but Correa was the first player off the board in that draft. Instead, the Cubs selected OF Albert Almora Jr. with the sixth pick. 
Morosi touched on the constant respect and appreciation both Correa and the Cubs have for one another. He recalled the story about Correa's pre-draft workout at Wrigley Field and how Correa claims it as the best one he had. It feels like a match meant to be, but will the dollar value and years come into focus for both sides? It remains one of the holdups that many have in mind that'll keep Correa from becoming a Cub. 
Correa had a strong 2022 season, although far from his best career season. Some of that is likely related to the difference in talent between Houston and Minnesota, but 22 home runs, 64 RBI, and a .291/.366/.467 slashline are high quality production figures. 
The question becomes commitment. Reports indicate Correa, who is only 28 years old, wants a nine-year deal. The Cubs on the other hand have reportedly wanted to avoid anything greater than five years thanks to the Jason Heyward situation. The real question will be which side's desires prevail? Will the Cubs budge because of their desire to bring in Correa? Or will Correa change his mind for less years if there is more money to join the Cubs? Keep in mind, Correa is represented by Scott Boras, but it's going to make for a wild offseason.