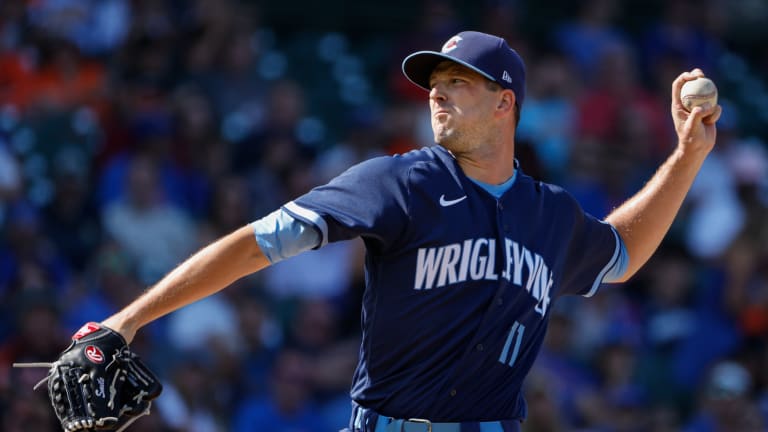 Cubs and Drew Smyly Agree to Two-Year Deal
After a fairly successful 2022 campaign on a one-year deal, LHP Drew Smyly is returning to the Cubs on a two-year deal.
The rumors began swirling all the way back in October, but it appears they carried plenty of truth. The Chicago Cubs and LHP Drew Smyly are reunited once again after the team and pitcher agreed on a two-year, $19 million deal just before the holidays. 
Smyly made 22 starts for the Cubs in 2022. He pitched to the tune of a 3.47 ERA in 106.1 innings of work. In addition, he struck out 91 batters and allowed only 26 free passes. Worth mentioning, Smyly gave the Cubs plenty of length down the stretch. He pitched at least five innings in all but three starts after his start on July 16. 
Smyly brings a consistent, reliable option for the Cubs at the backend of their rotation. Add in newly-acquired Jameson Taillon, a developing Justin Steele, Marcus Stroman, a healthy Kyle Hendricks, and more depth, the Cubs find themselves in a great position in terms of starting pitching. Smyly's $9.5 million average annual value is also a number that fits perfectly in the construction of the current Cubs roster. 
This deal comes just hours after the Cubs inked catcher Tucker Barnhart. However, both deals provide both financial and term flexibility for the club moving forward. A tip of the cap is due to Jed Hoyer and team for their work over the last week. 
UPDATE: The Cubs deal with Drew Smyly is for two years with a mutual option for 2025. As a result of the move, Erich Uelman was DFA'd to clear space on the 40-man roster.