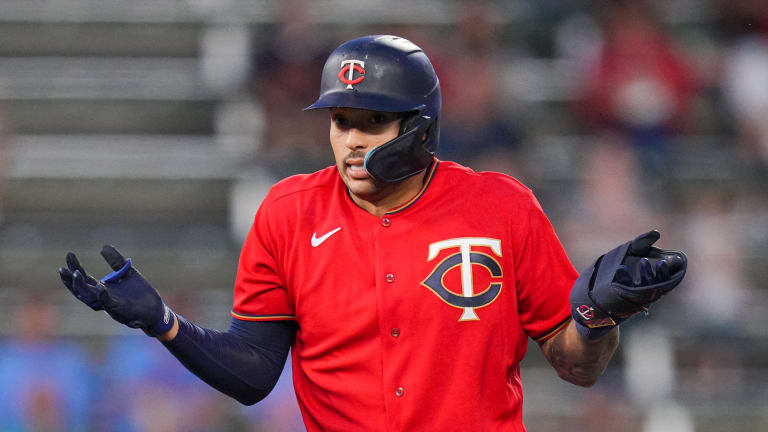 The Cubs Did Not Make a Formal Offer to Carlos Correa
The Cubs reportedly never got further than "outlining ranges and parameters" with the star shortstop.
According to Gordon Wittenmyer of NBC Sports Chicago, the Chicago Cubs did not make a formal contract offer to star shortstop Carlos Correa.
Oof.
The San Francisco Giants shocked the baseball world Tuesday night by signing Correa to a massive 13-year, $350 million megadeal. For many Cubs fans, the two-time All-Star was the number one target for Jed Hoyer to go out and sign. And after failing to do so, it felt as if the Cubs' offseason so far had become a bust (just check the Cubs Twitter feed over the past two days).
With the reports circulating like crazy for the last few months about the Cubs being "major players" for a star free-agent shortstop this offseason, and after passing on Trea Turner and Xander Bogaerts, surely Hoyer made a major offer to Correa, right? Well…not exactly.
According to Wittenmyer, the Cubs did not even make an offer to Correa. In fact, he stated that one source said the organization "got no further in discussions with Correa than outlining ranges and parameters."
Questions Aplenty
Boy oh boy. After hearing this news, it makes you wonder a few things:
What exactly is the Cubs' plan?
Isn't Tom Ricketts' pocketbook open for Hoyer?
Wait a minute, is Ricketts' pocketbook not actually open for Hoyer?
Are free agents not interested in coming to Chicago anymore?
Are the Cubs further away from competing than fans actually think?
Maybe Hoyer has something big planned up his sleeve. Hell, anything's possible this offseason.
At the end of the 2022 season, the Cubs' president spoke about how the organization plans to spend money this offseason to make the team more competitive in 2023. One would think Carlos Correa would make the Cubs more competitive next season, and at the very least, Hoyer would put an offer on the table for the former World Series Champion.
Who knows, maybe Hoyer has his eyes set on former Braves shortstop Dansby Swanson? Apparently, the Cubs are the favorites to land the Gold Glove shortstop, but then again, they were also supposedly one of the favorites to land Correa.
It's a very head-scratching time to be a Chicago Cubs fan right now, but like our very own Ron Luce said, just breathe. Maybe Ricketts will purchase a soccer club and we'll forget about this whole thing.