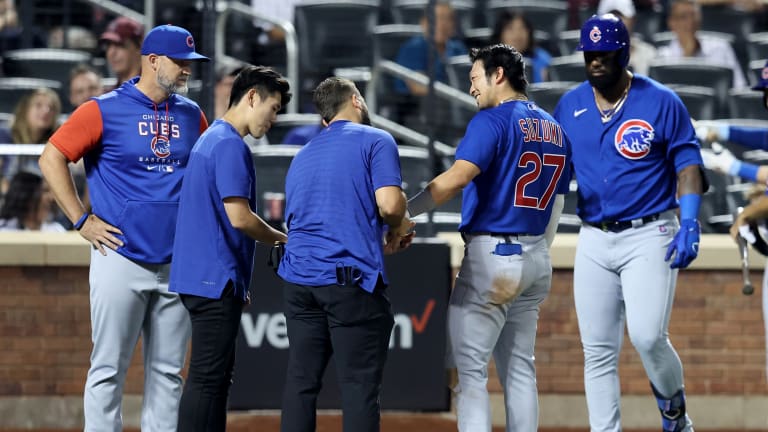 Cubs Injury News and Notes: Pittsburgh Edition
The Cubs announced some updates on a handful of players before they opened a four-game set with the Pirates on Thursday.
The Chicago Cubs are quickly winding down the season. As they venture to Pittsburgh, only one more series for the Cubs will be played on the road after the four-game set with the Pirates. That said, there are still a handful of players looking to get some work in before the season concludes. Among the updates announced on Thursday, Seiya Suzuki has been placed on the restricted list, and Nico Hoerner, Willson Contreras, and Justin Steele are working their ways back. 
Seiya Suzuki and his wife are still awaiting the birth of their child. In order to allow Suzuki to remain with his wife in Japan, the team needed to add him to the restricted list. There is a chance he returns before the end of the season, but the Cubs might allow him to remain with his family. If that's the case, Suzuki finishes 2022 with a .263/.336/.433 slash line. In addition, he added 22 doubles, 13 home runs, 45 RBIs, and nine stolen bases in just 104 games. 
As for Hoerner and Contreras, both did work in pregame on Thursday ahead of the Pirates' series opener. Although both names will be welcomed back into the lineup, rushing these two doesn't necessarily make sense either. Contreras undoubtedly wants to return before season's end with free agency on the horizon, but Hoerner is a lock for next season's roster, so there is no sense in rushing him back. 
Finally, Justin Steele threw a bullpen yesterday with intentions of gauging how he feels. Ideally, if Steele feels good, he might get a start or two before season's end. However, if things are still shaky, he is another lock for next season's rotation and there is little reason to rush him back if his body isn't responding properly. 
What's On Tap Next?
The Cubs and Pirates do battle for four games at PNC Park in Pittsburgh, PA. First pitch on Thursday, Friday, and Saturday is scheduled for 5:35 p.m. CDT. Sunday's finale will be a 12:35 p.m. CDT start.