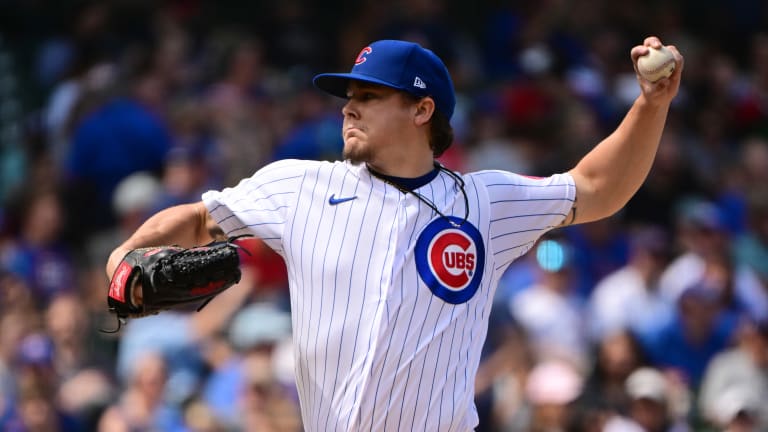 Cubs' Justin Steele Likely Done for Season
Manager David Ross hinted that the southpaw is unlikely to return to game action in 2022.
According to Chicago Cubs' manager David Ross, there's a good chance that left-hander Justin Steele could be done for the season.
Steele, who was placed on the 15-day injured list on Sept 5. with a back issue, hasn't pitched in a game since Aug. 26.
The southpaw has arguably had the best season for a Cubs' starter this year. Steele has put up solid numbers, throwing 119 innings with a 3.18 ERA.
But he has truly stood out since the beginning of July. In 49.1 innings, Steele has a 1.46 ERA, 2.79 FIP, 59 strikeouts, 18 walks, and a .221 opponent's batting average against. He has only surrendered eight earned runs in nine starts during that span. It's safe to say 2022 was Steele's breakout season.
Speaking on a potential return, Ross said Steele's bullpen session went well Tuesday and he plans to throw one more "high intensity" bullpen. But then it's assumed that will be the end of his season.
"It just makes sense to me to just go ahead and send him off on a high note," Ross said.
If this is the case, it makes sense for the Chicago Cubs to shut down Justin Steele for the remainder of the season. He has nothing left to prove. After a successful 2022 campaign, Steele will most likely return to the rotation in 2023 as a cornerstone piece in the Cubs' pitching staff.