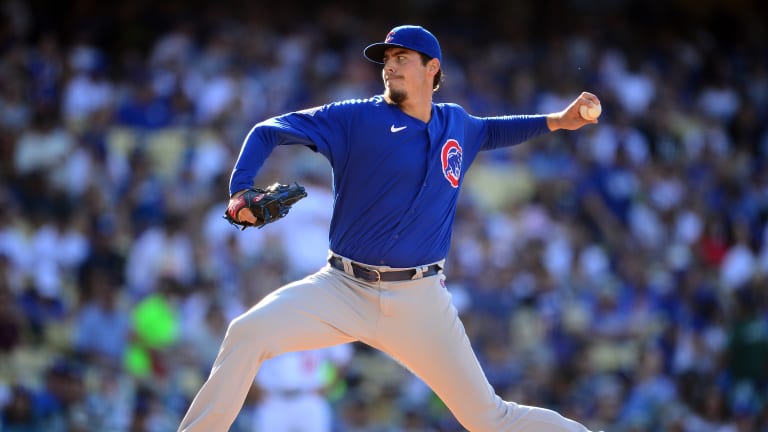 Cubs Make Bullpen Focused Roster Moves on Wednesday
As the Cubs continue to build their roster for 2023, the team inked relievers Brad Wieck and Ryan Borucki to minor-league deals and sent reliever Erich Uelman to the Phillies in a trade.
The Chicago Cubs remain busy as the offseason progresses into January 2023. On Wednesday, the team completed a trio of roster moves involving some of their relief pitchers. As the first two moves, the team signed LHP Brad Wieck to a two-year, minor-league deal and sent RHP Erich Uelman to the Philadelphia Phillies in a trade for cash considerations. 
Wieck is coming back off of two major injuries over the last two seasons. In 2021, Wieck was shut down for a heart procedure that required surgery. Then, in 2022 while on the comeback trail, Wieck tore his UCL and needed Tommy John Surgery to repair it. Talk about some bad luck for the big left-hander. However, despite the setbacks, Wieck will remain with the Cubs organization so they can assist in his rehab and have him ready for the 2024 campaign. 
As for Uelman, he had a decent 2022 season with the Cubs, but thrived in Triple-A Iowa. In 25 games with Chicago, Uelman pitched to a 4.67 ERA in 27.0 innings of work. He converted 1-of-2 save opportunities and tallied three holds. In Iowa, Uelman pitched to a 2.79 ERA in nearly the same number of games (28). However, his 42.0 innings were much greater than his stint in Chicago. Uelman's biggest issue was walks, which is consistent when looking at his minor and major league numbers. 
Uelman was DFA'd in response to the Cubs officially signing LHP Drew Smyly to a new two-year deal before the holidays. 
In addition to those moves, the Cubs are reportedly bringing in LHP Ryan Borucki on a minor-league contract. Borucki is a Highland Park, IL native and spent last season with the Toronto Blue Jays and Seattle Mariners. Borucki was drafted by the Blue Jays in 2012. 
In 32 games last season, Borucki threw 25.1 innings with a 5.68 ERA. That said, in 21 games with the Mariners, Borucki had a 4.26 ERA, a much better number than his time in Toronto (9.68). The hometown kid will add more organizational depth in the bullpen, especially from the left side.