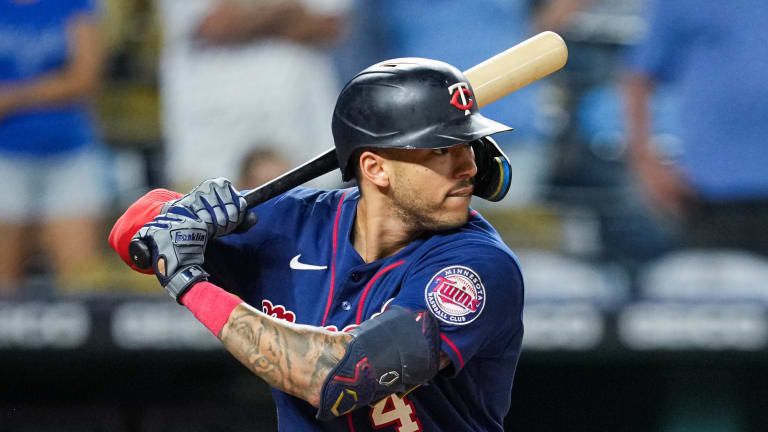 Cubs Pass on Carlos Correa, Giants Win Sweepstakes
According to ESPN's Jeff Passan, Carlos Correa has signed with the Giants, meaning the Cubs will now turn to Dansby Swanson if they're going to sign a marquee shortstop.
Welp, the Chicago Cubs now have their backs against the wall. After reports indicated the Cubs were still in on Carlos Correa, news broke late on Tuesday night that the top remaining free agent is heading to the Bay Area. Correa and the San Francisco Giants are in agreement on a... wait for it... 13-year(!), $350 million contract. 
The average annual value on the contract is easy to stomach, as Correa will make roughly $27 million per season. However, the contract will certainly be front loaded with Correa earning less money on the back end. Nonetheless, the Giants appear to have their franchise player for the foreseeable future. 
As for the Cubs, there is no way they were giving that deal to Correa. It's not the dollars that likely scared the Cubs away, but rather the term. After biting the bullet on Jason Heyward's deal, a 13-year deal was certainly something the team was NOT going to do. Now, the Cubs' sights turn to Dansby Swanson as the last big fish shortstop on the market. 
Worth noting, the Cubs were considered the team most likely to sign Swanson, assuming they missed on Correa. Now that they have, it's safe to assume that Jed Hoyer and company are on the phone with Swanson and his team in hopes of luring the Georgia native to the Windy City. 
As always, time for Cubs fans to buckle up. Things are going to get wild before Christmas rolls around.