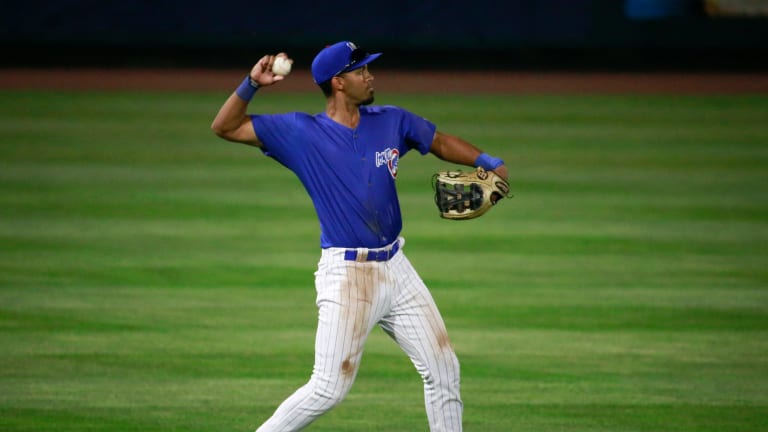 Cubs Protect 4 Players From Rule 5 Draft
With the Rule 5 Draft and 40-man deadline upon us, the Cubs protected four key prospects on Tuesday.
Losing players to the Rule 5 Draft is never something anyone is excited about. In addition, top prospects eventually need to be protected from such draft. On Tuesday, ahead of the Rule 5 deadline, the Cubs protected four players. Myrtle Beach Pelicans outfielder Kevin Alcantara, Tennessee Smokies pitchers Ben Brown and Ryan Jensen, and Iowa Cubs outfielder Brennen Davis were all added to the Cubs' 40-man roster. 
Sparing Alcantara and Davis from the Rule 5 is a no-brainer, especially given they are both top 5 prospects. In addition, Ben Brown is also ranked inside the team's top 10. Ryan Jensen has fallen over the last 18 months due to an influx of talent, but it's clear the Cubs still value the former first rounder's upside. 
As noted above, the Cubs' 40-man roster now stands at 38. Any additions the Cubs make in free agency will likely force some other moves, but for now the Cubs have their roster set. 
One thing worth monitoring is the Rule 5 Draft itself. The Cubs might lose some respectable players to the draft, such as Cam Sanders, since he and others weren't protected. There's no question the Cubs picked a quality four to protect, but losing talent elsewhere surely won't be ideal for Chicago. 
RELATED: Chicago Cubs' Prospects Injury Updates: Canario, Davis, and More