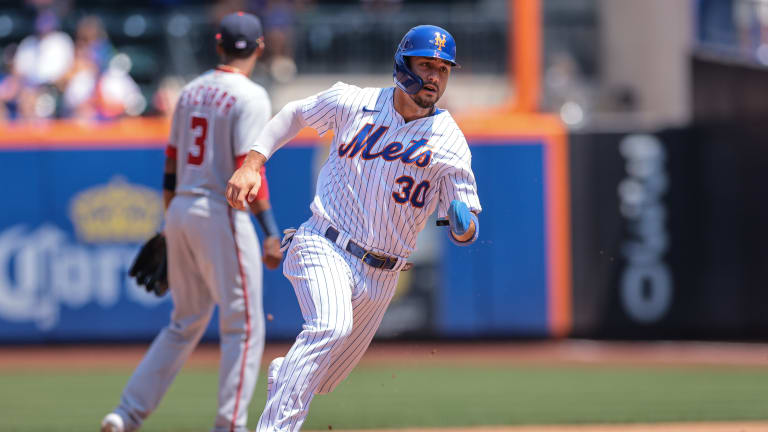 Cubs Serious Suitors for Michael Conforto?
Could the Cubs add another significant bat to their lineup in the form of Michael Conforto? Reports indicate there is a chance.
With Christmas and the New Years celebration quickly approaching, the Chicago Cubs have certainly been busy. The team has reportedly signed Dansby Swanson, are nearing a deal with Drew Smyly, and are reported front runners for Tucker Barnhart. However, as of Monday, the Cubs appear to be in on an outfielder as well. That player: former New York Met Michael Conforto.
The Cubs have been linked to Conforto before, but a second report regarding their interest certainly makes it feel like there is more truth behind the reports than just speculation. The real key here is considering the "middle of their lineup" hitter. There aren't a ton of names that fit that bill left on the market, so the Cubs and Conforto present an interesting possibility. 
The Cubs should want to add some thump to the lineup. Although Patrick Wisdom is an option, Cody Bellinger adds some thump, and Matt Mervis might come up and rake, the Cubs don't have a lot of guaranteed power. Ian Happ has some power, as do Nico Hoerner and Seiya Suzuki, but all three will also put the ball in play rather than serve as an all-or-nothing power option. Conforto isn't all power, but has the past numbers to back the notion that he'll add thump to the lineup. 
Keep in mind, the Cubs are reportedly keeping tabs on the outfielder, so there is no guarantee they've offered a contract. That said, they've likely had some conversations with Conforto and his agent, Scott Boras, which is a positive sign. A Conforto addition certainly adds some uncertainty regarding lineup construction and defensive alignment, but that's a problem for later if he indeed signs. 
The Cubs continue to be busy. With playoff contending aspirations in 2023, a busy offseason is a good sign that the team's goal is in fact real rather than hot air finding the ears of media and fans alike from within the organization. Ideally, the Cubs will continue gifting fans with significant signings before the calendar turns to 2023.