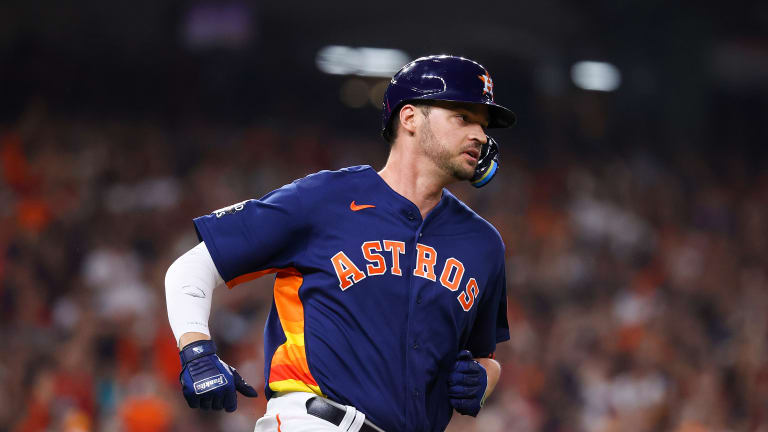 Report: Chicago Cubs Sign Trey Mancini
The Chicago Cubs have reportedly struck a deal with free agent first baseman Trey Mancini.
The Chicago Cubs have had a rather busy weekend. While the team was in the middle of hosting the first CubsCon fan convention since 2019, they have also been active in the free-agent market. The team officially announced the signing of Eric Hosmer on Friday, while also avoiding arbitration and signing deals with both Nick Madrigal and Codi Heuer. Jed Hoyer and Carter Hawkins did not stop there. According to reports, the Cubs are inking first baseman Trey Mancini to a two-year deal that includes an opt-out after year one. 
Reports of the signing surfaced after the completion of CubsCon festivities on Saturday night.
Mancini will join the recently signed Eric Hosmer in the mix at first base for the Cubs in 2023. The move likely signals that first base prospect Matt Mervis will begin the season in Triple-A Iowa. It should also be noted that Mancini also has experience in both outfield corners, appearing in 31 games as an outfielder in 2022 between his time with Baltimore and Houston. 
Mancini, the long-time staple in the Baltimore Orioles lineup, was traded during the 2022 trade deadline to the Houston Astros. He went on to win the World Series with Houston, despite only collecting one postseason hit which came during Game six of the World Series.
Despite his post-season struggles with Houston, Mancini still had a fairly respectable 2022 campaign. The right-handed slugger posted a .239/.319/.391 slash line while hitting 18 home runs and driving in 63 runs. Although he saw a slight dip in offensive performance in 2022 compared to previous years, Mancini still posted a 1.4 bWAR in 2022. 
He will provide the Cubs with a right-handed bat capable of leaving the yard 20+ times, while also offering defensive flexibility in 2023.