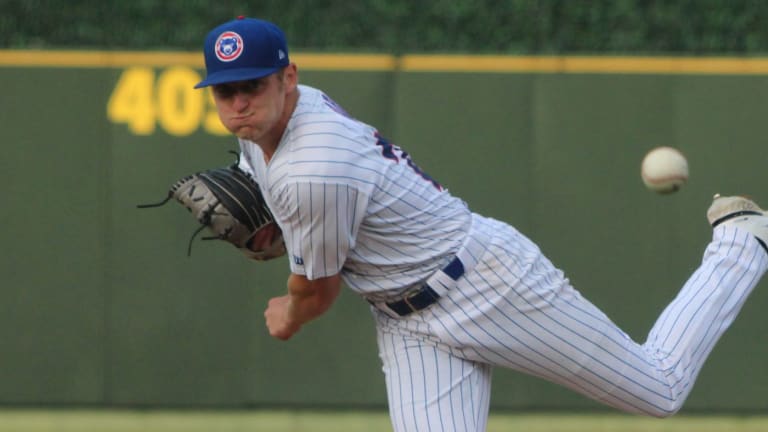 Chicago Cubs Around the Farm 43rd Edition: 9/25/22
Check out the stars and underwhelming performers from around the Cubs' farm system on Sunday, September 25.
Around the Chicago Cubs' farm on Sunday, Sept. 25, the Tennessee Smokies officially began their quest for a Southern League championship. They took Game 1 from Pensacola—a team that frequently gave them fits in the regular season—so they have to be feeling good. The Iowa Cubs were off, so, on that note, check out the best and worst in Tennessee for the 43rd edition of Around the Farm.
Double-A Tennessee Smokies: 4-1 Victory Over Pensacola Blue Wahoos
Biggest Yes: Bailey Horn — 2.0 IP, 1 H, 0 BB, 0 R, 4 SO
Getting Biggest Yes or Biggest Yikes is not a perfect indicator of how good or bad a prospect is. It takes into account context from how other players performed to the results of the game. Still, the fact that Bailey Horn has picked up five Biggest Yes awards as a reliever who has pitched in 28 games with Double-A Tennessee is incredibly impressive. So far this postseason, Horn has pitched in two games and received two Biggest Yes awards. He has been untouchable. 
For the most part, Horn either has a phenomenal showing or he gets beat up. In this one, he shut down the Blue Wahoos for two innings to close out the game. After a strikeout, Horn gave up a single and a hit-by-pitch in the ninth inning, but he quickly made work of the next two batters. It was a great start to the Southern League championship for the Smokies.
Biggest Yikes: Zach Davis — 0/3, 3 SO
Zach Davis is an absolute weapon when he gets on the bases. Between Triple-A Iowa and Tennessee this season, Davis has swiped 34 bags and never gotten caught stealing. Unfortunately, he needs to—you know—get on base before stealing others.
In this one, Davis struck out in 100% of his at-bats. Yes, he was batting in the ninth spot, but you expect a guy who hit .312 and got on base 39.3% of the time in Double-A this season (albeit over a small sample size) to find a way to be impactful on offense. He simply wasn't in Game 1 of the championship.