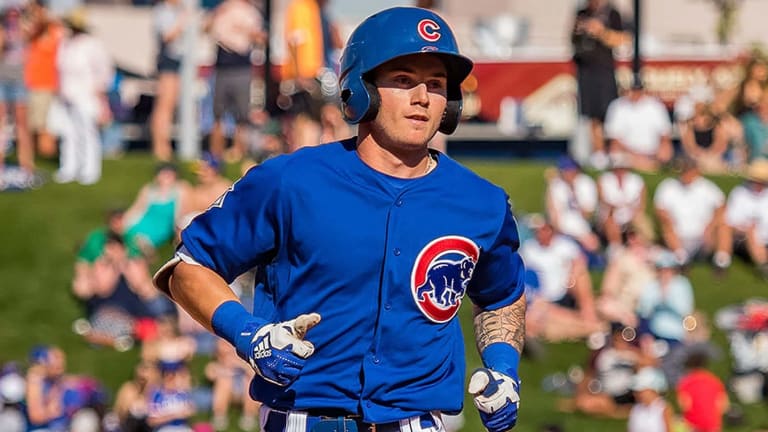 Chicago Cubs Around the Farm 29th Edition: 9/9/22
Check out the stars and underwhelming performers from around the Cubs' farm system on Friday, September 9.
Around the Chicago Cubs' farm on Friday, Sept. 9, there were six games played. Both the Iowa Cubs and Tennessee Smokies treated us to sad doubleheaders, losing all four games by a cumulative score of 12-36. If you are wondering how it was watching those, I had a bad time!
However, down in High-A South Bend and Low-A Myrtle Beach, we saw phenomenal pitching performances and an offensive explosion for the Pelicans that led to two wins. Take a look at all that occurred.
Triple-A Iowa Cubs Game One: 0-16 Loss to Jacksonville Jumbo Shrimp
Biggest Yes: Jared Young — 1/2, 2 BB, 2B
So, you may be able to tell by the score that finding a Biggest Yes was a difficult thing to do. In a game that featured no runs for the Cubs and 16 runs surrendered, Jared Young gets his third Biggest Yes by being one of five players to get on base and the only one to hit an extra-base hit. Great job, Young!
It continues a red-hot September for Young, during which he's slashing .304/.407/.609. Remember, Young's biggest tool is his bat, and he has shown a ton of potential with it over the course of his minor league career (.290/.361/.471 in Double-A and Triple-A in 2021). 2022 has been ugly for him as a full-time player in Iowa with a .231/.314/.420 slash line. Hopefully he can take these last few weeks of the season to turn things around and finish strong.
Biggest Yikes: Jonathan Holder — 1.1 IP, 5 H, 2 BB, 6 ER, 1 SO
Guys, Jonathan Holder is doing really poorly out there. He's on Koen Moreno levels right now, and Friday was just another example. With a mix of pitches right in the middle of the zone and wild pitches advancing runners and scoring home, Holder took an 0-4 game in the fifth inning and was pulled with a 0-9 score on the board. Dakota Mekkes made sure to kindly add one more earned run to Holder's plate.
In his nine appearances this season, Holder has surrendered 16 earned runs in 8.2 innings. He has a .478 BAA, a 3.35 WHIP, and a 7.68 BB/9. It just keeps getting worse.
Triple-A Iowa Cubs Game Two: 1-3 Loss to Jacksonville Jumbo Shrimp
Biggest Yes: Luis Vazquez — 2/2, 2B
I really like that I can give Vazquez this Biggest Yes award, even if it is because everyone else just sort of sucked. Vazquez is a two-time Biggest Yikes award winner as a 22-year-old batting .195 in 25 Triple-A games. His calling card will always be the glove, not the bat, but it has still been a rough showing, even for him. So, batting 1.000 with an extra-base hit is awesome to see for the young shortstop.
You may wonder why Biggest Yes isn't going to Wyatt Short, who pitched five innings of one-run ball. Well, two wild pitches and two throwing errors got in the way, especially as one of those errors led to the one run he surrendered. That was enough to tip the scale in Vazquez's favor.
Biggest Yikes: Jared Young — 0/3, 2 SO, 2 LOB
Jared Young makes Around the Farm history here by earning a Biggest Yes and Biggest Yikes award in the same edition. After posting a .750 on-base percentage in game one, Young played poorly in game two.
He struck out in the fourth inning with John Hicks on second, and he grounded out to end the sixth inning with Matt Mervis on second. In a close game, Young continuing to swing a hot bat could have made a difference. He didn't.
Double-A Tennessee Smokies Game One: 4-5 Loss to Pensacola Blue Wahoos
Biggest Yes: Jordan Wicks — 4.0 IP, 1 H, 1 BB, 0 ER, 5 SO
Jordan Wicks continues to shove out there after a tough June and July. In four August starts, Wicks posted a 3.86 ERA, a .222 BAA, a 1.36 WHIP, and a 12.21 K/9 in 14.0 IP. Oh, and did I mention that includes his one-inning start on Aug. 20 where Wicks got hurt after giving up five of his six August earned runs?
So far in September (7.0 IP/2 starts), Wicks has not surrendered a run, only given up two hits, and struck out eight batters. If you take out his disastrous August start, Wicks, my No. 7 Chicago Cubs' prospect, has posted a 0.45 ERA in 20 innings. That'll play.
Biggest Yikes: Samuel Reyes — 0.2 IP, 4 H, 2 BB, 3 ER, 1 SO
Reyes stepped onto the mound after Wicks dominated the Blue Wahoos. He immediately gave up a home run and a walk then balked a runner all the way to third. Reyes proceeded to allow singles and walks to score the final two runs he surrendered. He left the game with the bases loaded and unable to complete a full inning pitched.
While the Smokies also scored three in the fifth to tie the game, Reyes's performance was still absolutely brutal for Tennessee, and they couldn't fully overcome it in the end.
Double-A Tennessee Smokies Game Two: 7-12 Loss to Pensacola Blue Wahoos
Biggest Yes: Cole Roederer — 2/4, 2 HR (5), 4 RBI
Cole Roederer had himself a heck of a game out there. He was a part of the Smokies' promising second inning in which they scored four (half of which came from Roederer's bat). Then, in the seventh and final inning, Roederer kept Tennessee alive with his two-out, two-run, second home run of the game.
As Roederer has struggled to live up to his second-round draft pick status, games like this do just enough to keep us interested in his potential. He's still just 22 and was the Cubs' fifth-best prospect according to MLB Pipeline as recently as 2020. Since then, the Cubs have added multiple outfield prospects who have skyrocketed up the prospect rankings, and Roederer has continued to struggle. We'll see if he can have more frequent showings like this one.
Biggest Yikes: Ben Hecht — 1.0 IP, 1 H, 3 BB, 5 ER
Hecht has burst onto the Biggest Yikes scene as of late. This marks his second appearance in the last four games. This one was rough for him. Mostly, walks, hit batsmen, and wild pitches sank him. In the sixth inning, he put the first five batters on base in some capacity. The only out he recorded in the sixth still allowed a run to score as he let up a sacrifice fly before he was pulled.
High-A South Bend Cubs: 4-1 Victory Over Cedar Rapids Kernels
Biggest Yes: Daniel Palencia — 4.0 IP, 1 H, 1 BB, 0 ER, 5 SO
This was a phenomenal outing for Palencia on the mound. In an efficient 51 pitches, my No. 25 Chicago Cubs' prospect overwhelmed Kernels batters for four innings. Friday marked three-straight outings in which Palencia has gone 4.0 innings without giving up a single run. In fact, over his last five starts, Palencia has only given up five runs, and all of them came in one start when the 22-year-old righty earned the Biggest Yikes award back on Aug. 14.
Now, Palencia has just continued to show legitimate upside as a back-end starter or high-leverage reliever. Count me among the believers in Palencia as a late-innings reliever in Chicago in the next three years.
Biggest Yikes: BJ Murray Jr. — 0/5, 4 LOB
BJ Murray Jr. is a guy I really like. I have the 22-year-old infielder as my 49th-best prospect in the Cubs' farm system, mostly based on his ability to get on base.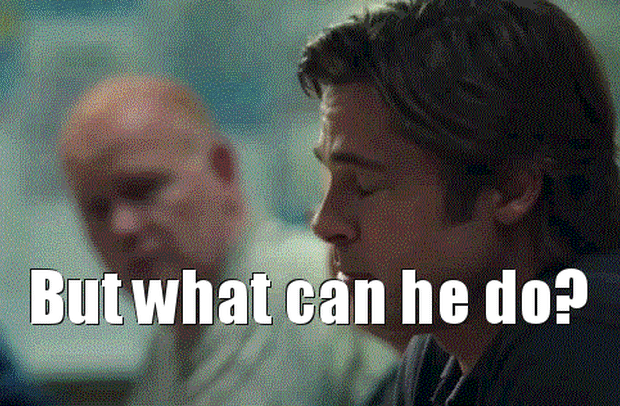 On Friday, Murray Jr. served as the DH but didn't get on base at all. I still think he's at least a future utility bat in the majors where he can get on base at a clip above .300, but 0-for-5 and getting shut down with runners on base is still tough to digest.
Low-A Myrtle Beach Pelicans: 10-3 Victory Over Carolina Mudcats
Biggest Yes: Juan Mora — 3/5, 2B, HR (7), 3 RBI, 2 R
Mora is 50th on my top prospects list, and Friday's performance perfectly showed why. While he's small in stature (5-foot-9, 176 lbs), Mora's bat has some pop to it. In 309 at-bats over 80 games with Myrtle Beach this season, Mora has 19 doubles, two triples, and seven home runs (slightly better than Nico Hoerner's numbers in his short time in the minors). On the season, he's slashing .269/.344/.411.
Still, Mora usually doesn't have quite the impact he had in this one. While tons of Pelicans players crushed it offensively in this one, Mora's performance stands out with his combination of time on base and runs batted in. Shout out to Didier Vargas who went five innings with five hits, zero runs, and eight strikeouts, but Mora just barely edges Vargas out in my book.
Biggest Yikes: Moises Ballesteros — 0/5, 1 SO, 7 LOB
Ballesteros has been on a sharp decline since the end of August when he took home two Biggest Yikes awards on the same day. Since Aug. 31, the 18-year-old catcher is batting just .138 with a .242 OBP. He has just one extra-base hit, which was at least a home run. He's dropped down to 28th on my top prospects list as a result, and Friday's game was another example of his slide. Ballesteros's potential is based almost solely on his bat. It needs to be working.