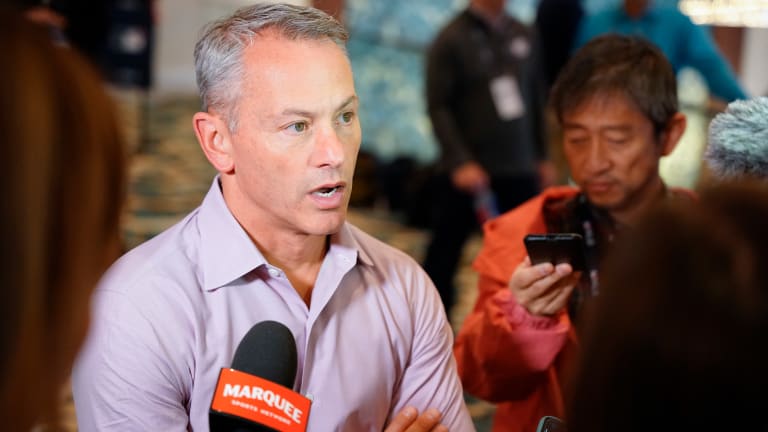 Cubs Will Be One of Most Active Teams This Winter?
According to Jon Heyman, he believes the Cubs will be one of the most active teams this winter in free agency.
The MLB offseason brings a sense of optimism and excitement to every fanbase around the league. It represents so much in terms of hope for the upcoming season. In the case of the Chicago Cubs, fans have set the expectation that the team will spend. That said, this expectation isn't simply fan-driven. The front office and ownership have both confirmed the team will spend money in search of a competitive team in 2023. 
With that in mind, it appears some of baseball's most respected insiders agree. In an interview from the GM meetings on Thursday, MLB Insider Jon Heyman shared his favorite teams to be the most active this winter. Surprise or not, the Cubs were one of his favorites. 
It's refreshing hearing that the Cubs are expected to be active. As Heyman said, the team played very well late in the season under David Ross. That was largely in part to a healthier team and youngsters finding their stride. Now, the team needs to add around a solid young nucleus featuring Nico Hoerner, Ian Happ, Seiya Suzuki, and others. 
The real question is, what will the Cubs do? There have been plenty of reports tying them to some of the top shortstops on the market. In addition, they could use a true centerfielder, a first baseman, and possibly another starter or two. All of these are very possible with players such as Jose Abreu and others already attached to the Cubs. 
That said, it's great to see that Jed Hoyer and company have been busy. Reports indicate they've spoken to a plethora of agents and are doing their due diligence on just about everyone. Who knows who the Cubs will ultimately sign, but knowing they're actively engaging in discussions is a huge plus.