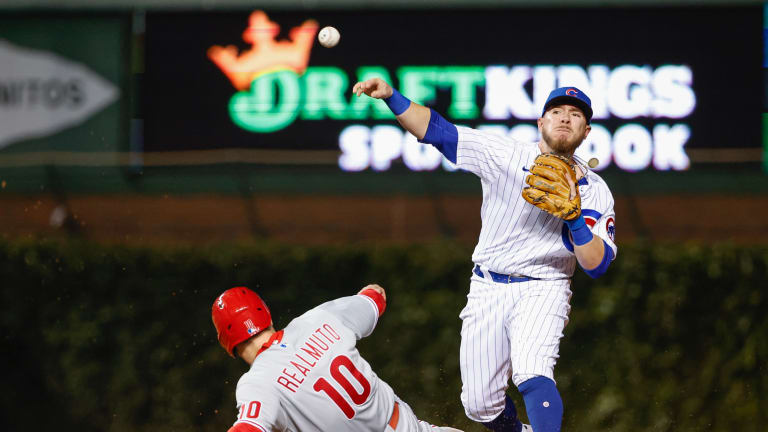 Cubs Continue Roster Moves as Free Agency Looms
The Cubs made a few more roster moves on Friday to begin preparing their 40-man roster for free agency.
It's no secret that the Chicago Cubs are expected to have an active offseason. However, before the hot stove truly heats up, the Cubs need to set their official 40-man roster. Earlier this week, the Cubs flexed their 40-man roster down to 36. That said, the Cubs announced two additional moves on Friday. Jared Young and Esteban Quiroz both cleared waivers and were outrighted to Triple-A Iowa. 
Young and Quiroz both saw time with the Cubs at the end of last season. Both players made their big league debuts in 2021 as well. For Young, he only played in six games for the Cubs. That said, he slashed .263/.364/.368 with a pair of doubles. Although not over-the-moon numbers, Young still had a strong showing in his first trip to the majors. 
For Quiroz, the 30-year-old saw action in 14 games with the Cubs at the end of the 2021 campaign. Quiroz slashed .275/.370/.275 with three RBI and three runs scored. Although Quiroz had some defensive blunders, he still had a small impact on the Cubs' hot run to conclude the season. 
Both players provide solid depth in the minors for 2023. However, these moves are only the first roll in the basket of what should be a full blown three-course meal of activity. The Cubs have been linked to a number of big names and fans should expect the Cubbies to be big movers for the next four months or so.