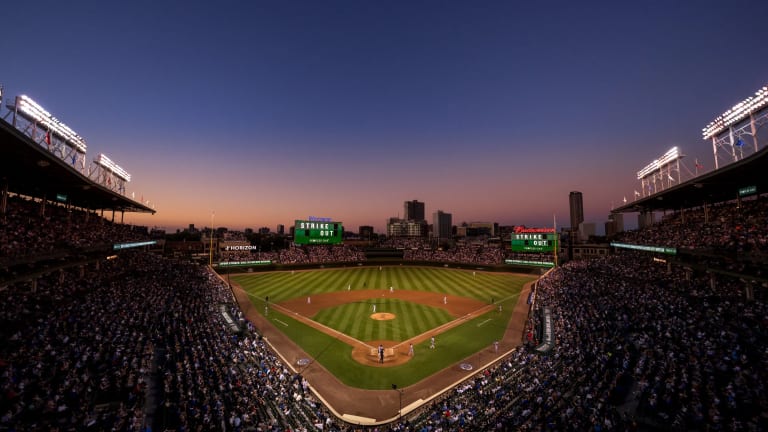 Cubs/Giants Game for Sept. 11 Moved to Sunday Night Baseball
The Cubs and Giants game for Sept. 11 has been flexed to ESPN's Sunday Night Baseball time slot.
The Chicago Cubs announced a change in plans as far as scheduling goes. Their Sunday, Sept. 11 game against the San Francisco Giants at Wrigley Field has been switched from a day game to a 7:08 PM CDT start time and will be featured on ESPN's Sunday Night Baseball.
Not too often do you get a chance to spotlight two sub-.500 teams on National Television in the thick of a playoff race! For example, the Cubs just dropped their latest series to the Milwaukee Brewers despite many positives. It's a bizarre move by ESPN, considering there are four games that feature above-.500 teams playing against each other that day. The Rays/Yankees, Braves/Mariners, Guardians/Twins, and Dodgers/Padres all square off on the same day. Three of those games are divisional matchups with a lot on the line, and the Dodgers/Padres series has been one of the most entertaining over the last few years.
But hey, speaking as a guy whose baseball team starts recreational league playoffs that day, I'm not complaining. Selfishly, I like the move. That'll allow me to watch the Chicago Cubs game later that night following the Chicago Bears playing their first game of the regular season at Soldier Field against the San Francisco 49ers that day. Well done, ESPN. You just made a lot of Chicago and San Francisco fans happy.