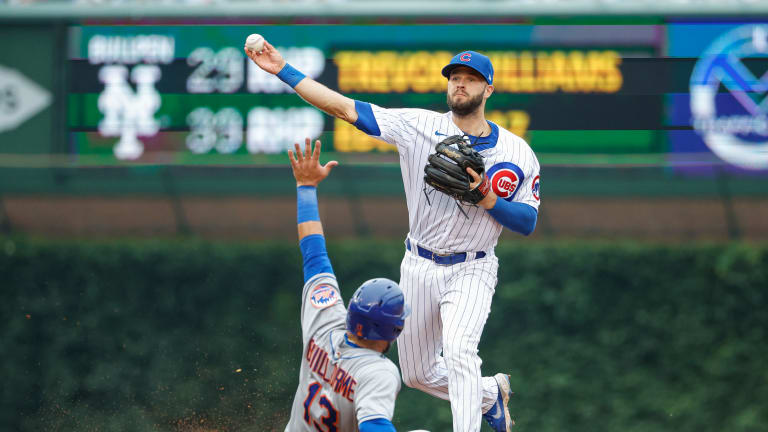 Cubs Make a Number of September Roster Moves
The Cubs shuffled a few players as MLB rosters expand slightly on Sept. 1. Jeremiah Estrada and David Bote were recalled among other moves.
After salvaging their series with a win on Wednesday against the Toronto Blue Jays, the Chicago Cubs made a flurry of roster moves on Thursday. Among the moves, the team reinstated RHP Adrian Sampson and LHP Justin Steele, officially recalled RHP Jeremiah Estrada, recalled INF David Bote, returned LHP Brendon Little to Triple-A, and transferred LHP Wade Miley to the 60-day injured list.
After staying in the United States due to Canada's COVID-19 restrictions and regulations, starting pitchers Adrian Sampson and Justin Steele have rejoined the Cubs' roster. With their additions, Jeremiah Estrada and Brendon Little were returned to Triple-A. Both players served as replacements for Sampson and Steele.
However, following Estrada's return, he was added to the 40-man roster and recalled officially by the Cubs. We'll now get to see the young flamethrower for the remainder of the season in Chicago. Estrada walked one batter and struck out two in his MLB debut on Tuesday night. The right-hander looks like a weapon coming out of the bullpen, perhaps in high-leverage situations. Estrada carried a 1.30 ERA between Double-A and Triple-A this season, earning an opportunity with the Cubs.
Furthermore, the Cubs have added David Bote back to the MLB roster. Now that Sept. 1 is here, teams can expand rosters to 28 players, with the pitcher limit becoming 14. Estrada factors in as the Cubs' 14th pitcher now.
Thursday's final move was sending Wade Miley to the 60-day IL. With the move, it appears his season is over. He was attempting a comeback but was unable to do so. His move to the IL opened the 40-man spot for Estrada.
What's On Tap Next?
The Chicago Cubs are back in action on Friday, Sept. 2 in St. Louis against the Cardinals. The three-game set will cover the weekend with another off day on Monday. Friday's first pitch is scheduled for 7:15 PM CDT.