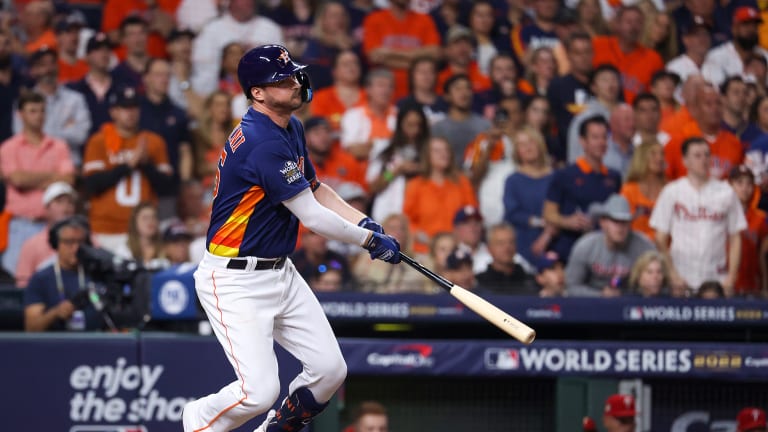 Cubs 'Working on Adding Other Pieces' While SS Market Plays Out
The Cubs have plenty of needs beyond the shortstop position.
Bruce Levine of 670 The Score reports that the Chicago Cubs are "working on adding other pieces" as they wait out the shortstop market.
According to Levine, first baseman Trey Mancini has been a player of interest. Additionally, the Cubs are looking to add a catcher, and starting pitching remains a priority. Maybe the most exciting information Levine dropped was that the Cubs have talked with Japanese pitcher Kodai Senga's agent.
It's been a rough stretch for Cubs fans as we've had to sit through the Willson Contreras and Cardinals mutual love fest. Does this mean the Cubs are in the stages of trading for Sean Murphy or Danny Jansen? Or are they looking to add someone like Christian Vazquez or Omar Narvaez? The Cubs need hitting desperately, but it seems clear they're putting importance on the defensive side of the catcher position.
Mancini is an option I highlighted in among Cubs free-agent first base options. After signing Cody Bellinger, the Cubs have some flexibility at the position, but he'll likely get the most run in centerfield. Mancini is a right-handed bat that can provide 20-plus homers. He will be 31 years old at the start of the season coming off an 18-homer and 104 wRC+ campaign.
Senga has the entire league talking. He's a right-handed pitcher out of Japan who averaged 96 MPH on his fastball, reaching as high as 102 MPH, and throws a disgusting splitter nicknamed the "Ghost Fork." At the Winter Meetings, Senga's agent, Joel Wolfe, told reporters that he has received offers of five- and six-year deals.
Senga was impressive last season for the Fukuoka SoftBank Hawks of the NPB. He went 11-6 with a 1.94 ERA and 156 strikeouts in 144 innings pitched. Senga is drawing interest from the New York Mets, Toronto Blue Jays, and Boston Red Sox, among other teams. MLB Trade Rumors predicted Senga to earn a five-year, $75 million deal ($15 M AAV). However, with how the market has gone, and more specifically the pitching sweepstakes, predictions might be as helpful as a car with a blown motor.
We'll see what the Chicago Cubs do. It's better that they are in these conversations than not, and they certainly need the upgrades. I'm remaining hopeful.