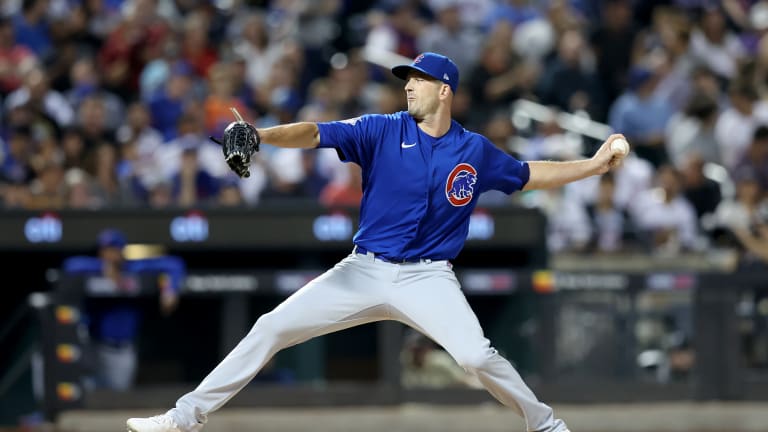 Drew Smyly Declines Mutual Option with Cubs
As expected, LHP Drew Smyly, declines his side of a mutual option with the Cubs for the 2023 season.
According to MLB.com reporter Jordan Bastian, left-handed pitcher Drew Smyly declined his mutual option with the Cubs for the 2023 season. Instead of agreeing to his side of the $10M mutual option, Smyly will collect a $1M buyout and test the free agent market. 
Mutual options are rarely accepted by both parties. However, the Cubs certainly wouldn't have minded if Smyly had agreed. Although he dealt with some injuries during the 2022 season, the 33-year-old pitched 106.1 innings in 22 games started with a 3.47 ERA and 1.194 WHIP. He was even better to finish out the season. Over his final nine starts of 2022, Smyly pitched 47.1 innings with a 2.28 ERA and held opposing hitters to a .205 batting average against him. 
Smyly holds value as a tail-end rotation piece, depth option, or even a higher-priced relief pitcher, considering the Cubs only have one reliable left-handed arm, Brandon Hughes, currently penciled into their bullpen. 
Would Drew Smyly potentially embrace a bullpen role? As Bastian mentions, the Cubs sound interested in retaining him as a depth rotation arm at the very least, and Smyly sounds interested in returning at a higher cost. The two parties were reportedly discussing a new contract about a month ago. It seems there might be a chance.
Smyly finally got a chance in 2022 to pitch for the Cubs after spending time with the organization years ago, rehabbing back from Tommy John surgery. The relationship between the two parties seems fairly strong, so there's a good chance he returns on a more Smyly-friendly deal.