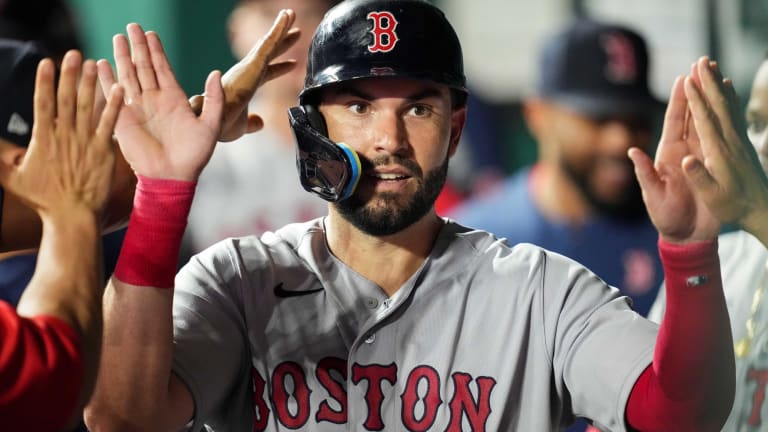 Cubs, Eric Hosmer Agree to One-Year, League-Minimum Deal
The San Diego Padres will continue to cover Hosmer's monstrous previous deal.
Following recent reports that indicated the Chicago Cubs and Eric Hosmer were close to a deal, the two sides agreed to terms on Wednesday. According to Patrick Mooney of The Athletic, the contract is a one-year pact worth $720,000 (the major-league minimum).
Hosmer spent the 2022 season split between the San Diego Padres and Boston Red Sox. Although he struggled in Boston, Hosmer's numbers in San Diego were not awful. However, the first baseman fell out of favor in San Diego due to the monstrous contract he signed in 2018 for eight years and $144 million. Now, Hosmer comes to the Cubs on an incredibly team-friendly deal.
The 33-year-old sported a .268/.334/.382 slash line with eight home runs and 44 RBIs in 104 games between San Diego and Boston. Although not the same bat he once was, Hosmer should still provide value to the Cubs given the contract.
In reality, Eric Hosmer's greatest asset to the Chicago Cubs is his experience, which will help him mentor up-and-coming first baseman Matt Mervis. With Mervis expected to see MLB action in 2023, having a proven veteran such as Hosmer will only benefit the young slugger's development. Hosmer brings a Silver Slugger award, four Gold Gloves, and a World Series to a very young Cubs roster for 2023.