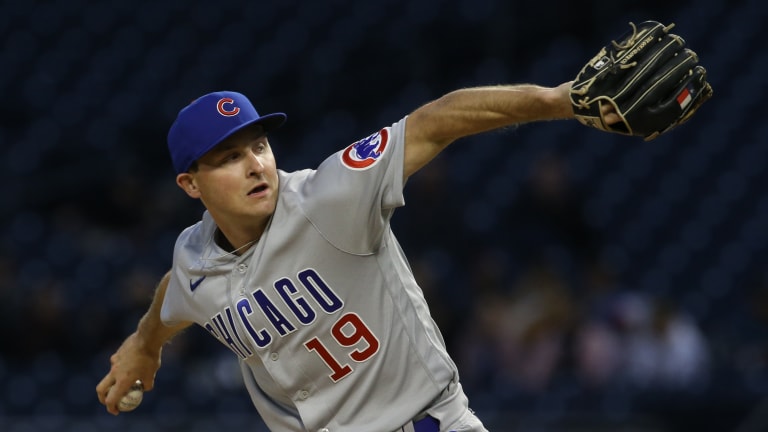 Wesneski Shines, Cubs' Streak Ends at Seven
The Cubs' seven-game winning streak was finally snapped in Cincinnati, but Hayden Wesneski was marvelous once again.
The Chicago Cubs were on a seven-game winning streak before tonight's matchup with the Cincinnati Reds. Coming off back-to-back series sweeps against both the Reds and Philadelphia Phillies, the Cubs were looking to continue their winning ways but came up just short on Monday losing 3-1.
Cubs prospect Hayden Wesneski wasn't to blame for the loss however, as he threw his third quality start in his young career.
Since coming over to the Cubs from the New York Yankees in a trade deadline deal, the Wesneski has been nothing short of electric. In six games with the Cubs the right-hander has posted a 2.18 ERA with 33 strikeouts and seven walks in 33 innings and made four starts.
Monday's final outing of the year against the Reds was no surprise. Wesneski threw 6.0 innings while giving up only one earned run with six strikeouts, one walk, and four hits. In all four of his starts this year he threw at least five-plus innings and gave up two or fewer earned runs.
It's uncertain what Wesneski's role will be next year, or even if he'll be in the major league rotation at the beginning of the 2023 season, but he's done an excellent job of stating his case as to why he should be in it. Depending on who the Cubs try to sign this offseason, an arm like Wesneski's wouldn't be a bad option in the middle or back of the rotation next season. Either way, he's just one of the many reasons Cubs fans should be excited about the 2023 season.