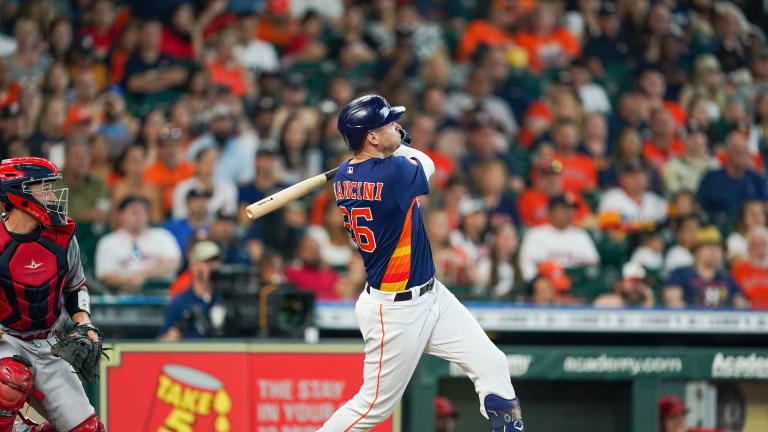 Heyman: Cubs Among Possibilities for Trey Mancini
The Cubs have been busy over the last few days, and they're coming up in another set of reports as an interested party for Trey Mancini's services.
Another day, another report about the Chicago Cubs and their interest in a free agent. The team has been busy in the rumor mill after inking Dansby Swanson over the weekend. Not only is Drew Smyly back in the plans, but Tucker Barnhart and Michael Conforto are also names to keep an eye on. However, the list doesn't stop there. According to a report this morning from Jon Heyman, the Cubs are the only team named in his report regarding the interest for Trey Mancini. 
To little surprise, more than just the Cubs are in on Mancini. However, Heyman only mentioning the Cubs in his tweet certainly raises a few eyebrows. It isn't much of a surprise that Mancini is on the Cubs' radar. They could really use a right-handed option at first base to potentially platoon with Matt Mervis in 2023. 
Mancini is a warrior. He missed the 2020 season due to his battle with cancer, but has never played less than 143 games in any other full season of his career. He lines up as a perfect bounce back candidate for the Cubs to add for bolstering both depth and the offense. 
No doubt 2022 was one of the least productive seasons for Mancini in his career. However, most of his 2022 struggles occurred once he was traded to the Houston Astros. A number of players moved at the deadline last season did not continue to thrive in their new environments. Mancini certainly was one of those players. 
In 92 games with the Baltimore Orioles, he slashed .268/.347/.404 with 10 home runs and 41 RBI. That said, his 51 games in Houston saw him slash .176/.258/.364 with eight home runs and 22 RBI. The massive drop in average and on-base percentage are likely more tied to fit in Houston rather than the player as a whole. 
Mancini is a name that many fans have mentioned as a fit with the Cubs since the start of the offseason. If Heyman's vague report is any indication, the Cubs might be the favorite, or an emerging favorite, for Mancini. The Notre Dame product would also return close to his collegiate stomping grounds by joining the Cubs on the north side of Chicago. Perhaps that connection is an early sign that Mancini and the Cubs are a match meant to be.