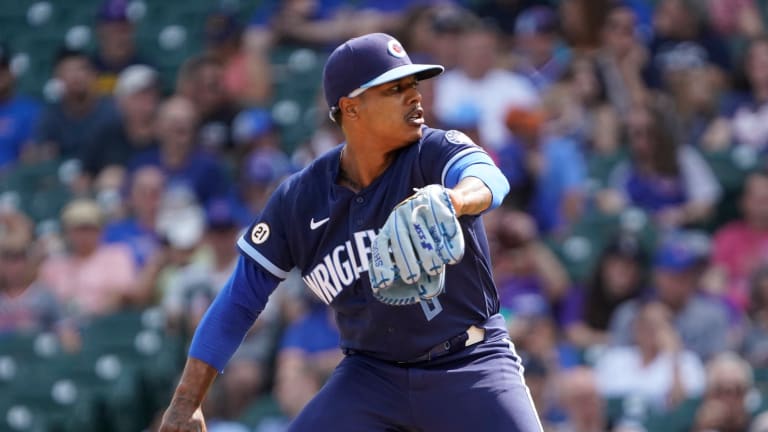 Stroman to Start on Wednesday, Smyly Pushed Back
The Cubs announced on Tuesday that LHP Drew Smyly will not make his next scheduled start on Wednesday due to shoulder fatigue. Marcus Stroman will start instead.
According to Meghan Montemurro of the Chicago Tribune, Chicago Cubs' pitcher Drew Smyly will not make his scheduled start tomorrow against the Miami Marlins due to shoulder fatigue.
Smyly, who was picked up by the Cubs this past offseason on a one-year deal, has been exactly what the Cubs were looking for in the rotation at the beginning of the year: a consistent arm that throws quality innings. In 103 innings this season, Smyly has pitched to the tune of a 3.48 ERA with 89 strikeouts, 26 walks, a 1.190 WHIP, and made 21 starts with 12 of them throwing at least five innings. He's easily earned himself a contract for next year, possibly even a multi-year deal, and hopefully the Cubs negotiate a deal for him to return in 2023.
With Smyly's setback, right-handed pitcher Marcus Stroman will take the ball on Wednesday instead. Coming off a solid seven-inning performance against the Colorado Rockies, Stroman will look to carry that momentum into tomorrow afternoon's matchup in Miami. Since the All-Star break, Stroman has posted a 2.95 ERA with 45 strikeouts, and 17 walks in 64 innings pitched. In 6 of his 11 starts in the second half he's thrown at least six innings while giving up only three runs or less.
It hasn't been announced whether Smyly will have to make a stint on the injured list, but with just a little over two weeks left of the regular season, and nothing left to prove from the veteran, it would be wise not to rush him back. Hopefully it's something minor however, and Smyly returns to the Cubs' rotation before the end of the year.