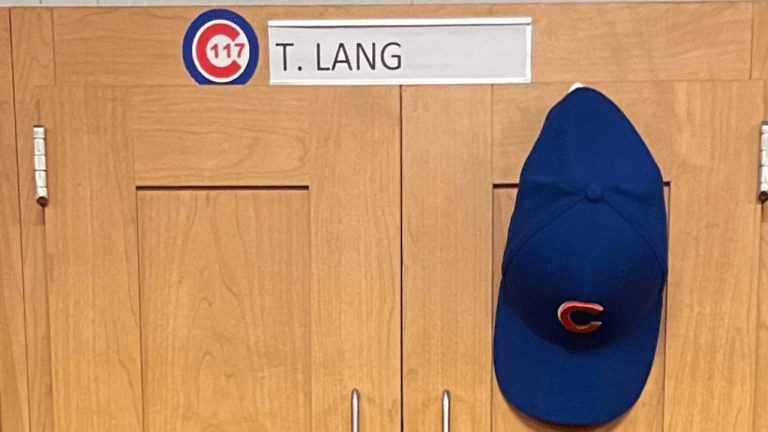 Cubs' Former 2012 Draft Pick is Coming Out of Minor League Retirement
Former Cubs' 2012 draft pick Trey Lang is coming out of minor league Retirement at age 30.
Straight from the horse's mouth, "THE KID IS BACK!!" 
Who could blame you if you're reading this and aren't familiar with Trey Lang? It's been a while since he's been on anyone's radar. Lang is a right-handed pitcher originally drafted by the Chicago Cubs in the sixth round of the 2012 MLB Draft out of GateWay Community College (Phoenix, AZ). He also pitched briefly in 2011 for the Northern Illinois Huskies.
The craziest part about Lang's return? He retired from baseball ahead of Minor League camp in 2015! As far as I can tell, he hasn't played professional baseball since then. Lang made it as far as Short-Season A ball with the – at the time – Boise Hawks.
Talk about a triumphant return. If Lang makes his way through the Cubs' system and lives out his dream of becoming a major league pitcher, it'll likely turn into a national story considering he spent that much time off.
For Lang, it didn't come without hard work. He's been posting videos of him pitching bullpen sessions and working out for months, along with inspirational words of wisdom. And, to be fair, he told us he was going to play professional baseball again in mid-July.
Trey Lang's Comeback Story
Seeing Trey Lang climb back and make his MLB debut at some point would be impressive as hell. We're talking about a guy who spent time in the Chicago Cubs' minor league system playing alongside Kyle Schwarber, Kris Bryant, Gleyber Torres, David Bote, Mark Zagunis, James Norwood, Dillon Maples, and Adbert Alzolay. Meaning if he makes his debut with the Cubs, he could reunite with former minor league teammates David Bote and Adbert Alzolay.
Throughout his time in the Cubs' system, between Rookie ball and Short-A, Lang struggled with control. He finished his minor league career of roughly three seasons with a 5.66 ERA, 20.3% K, 12.9% BB, and 1.56 WHIP in 76.1 career innings pitched. He managed to rack up 32 wild pitches during that time.
Not to get overly excited about a guy the organization likely has low expectations for at this point, but his bullpen sessions look pretty good! It seems like he has a diverse pitch mix, which he's worked hard to develop. The fastball (four-seamer, I assume) has popped at nearly 98 MPH on the radar gun from what I've seen. He also throws what looks to be a couple of variations of a breaking ball, possibly a sinker, and has been working on a splitter, which really catches my eye with some nice tailing and sinking action. Take a look at some of Lang's bullpen sessions below.
This has the makings of a feel-good story if (when?) Lang makes the majors. It's cool enough that he's getting another shot and wants to live out his dream. And at the rate the Cubs have been developing bullpen arms lately, who knows? You can never have too many options in the bullpen.
Maybe sometime down the line, he will become an impactful reliever. Just look at Brandon Hughes. The lefty was a converted outfielder who made his debut last season and dominated with a 3.12 ERA in 57 games.