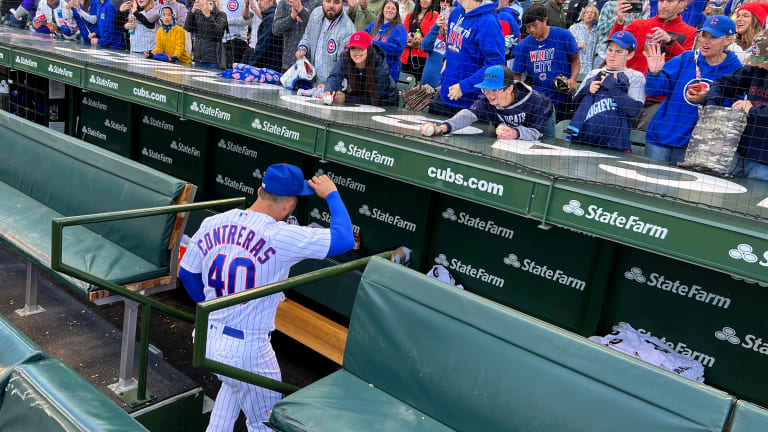 Willson Contreras Rejects Cubs' Qualifying Offer
Contreras rejecting the Cubs' qualifying offer ends his 14-year run within the organization.
Although not a surprise at this point, Willson Contreras officially rejected the Chicago Cubs' qualifying offer on Tuesday, making him a free agent. The move ends Contreras' 14-year run with the Cubs organization.
Willson Contreras was one of just a few connections to the 2016 World Series team remaining on the payroll. However, with his departure and Jason Heyward's official departure announced on Monday, Kyle Hendricks remains as the only member from that championship team. 
Contreras had a strong 2022 campaign with Chicago, slashing .243/.349/.466 with 22 home runs and 55 RBI. He was also named a finalist for the Silver Slugger award at the catching position in the NL. 
The news was originally reported last week regarding Contreras and his rejection of the qualifying offer. However, Tuesday the news became official. According to reports, only two players accepted the offer. 
Now, it appears that the Cubs will enter 2023 with Yan Gomes and another name at the catching position. It will be the first time since the beginning of 2016 where Contreras wasn't a foundation piece of the team's catching corps.