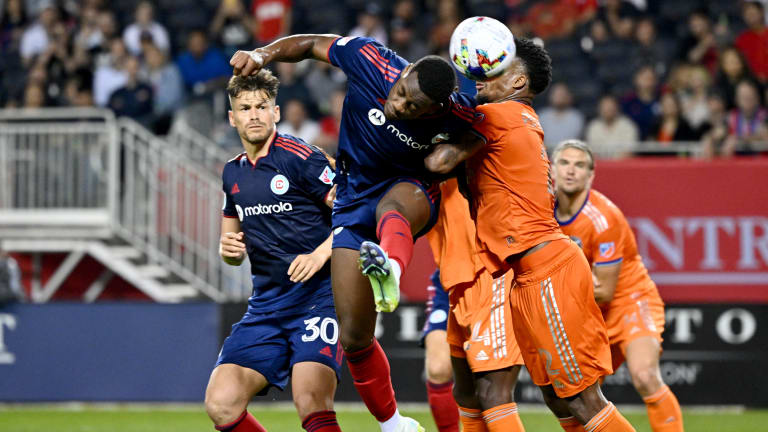 Chicago Fire at Cincinnati FC: Preview, How to Watch
The Fire will look to prevent Cincinnati from clinching a playoff berth.
With their playoff aspirations crushed, the Chicago Fire will be playing for bragging rights in their final two matches of the season. They'll next take the pitch Saturday when they visit FC Cincinnati.
The Fire will look to bounce back from a 3-2 loss to Charlotte FC on Sept. 17. On the other hand, a hot Cincinnati club hasn't lost in 12 consecutive games across all competition.
A point for Cincinnati will secure their spot in the 2022 MLS Playoffs. But Fire head coach Ezra Hendrickson is optimistic his team will pose a tough test when the two teams square off on Saturday.
"We want to finish strong. The year hasn't gone as planned, we will want to put out the strongest team that we can as an organization because we owe that to our fans, the city and even the owner," Hendrickson said.
"They took points from us at home and that is what we want to do when we go there."
Meanwhile, Mexican-born winger Jairo Torres underwent successful surgery to stabilize a left tibia stress fracture and has officially been ruled out of this game.
How to Watch
What: Chicago Fire at Cincinnati FC
When: 6:30 PM CT, Saturday, Oct. 1
Where: TQL Stadium, Cincinnati
TV/Stream: WGN, MLS LIVE on ESPN+