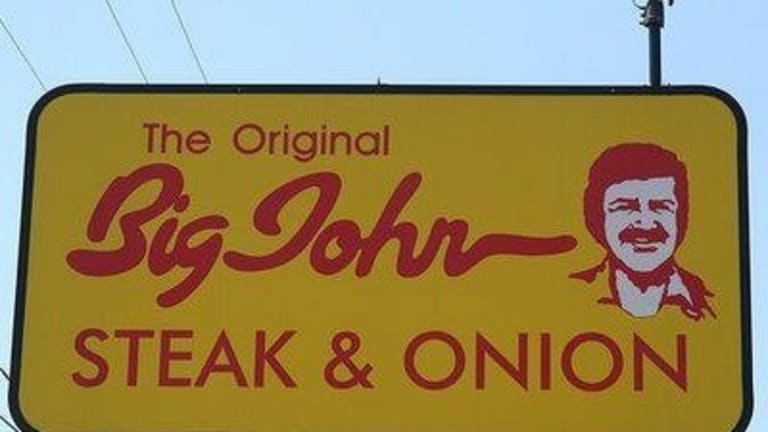 Big John Steak and Onion Does Steak Big
On Tap Eats stops at a mid-Michigan favorite, Big John Steak and Onion in Flint, MI.
On this edition of #OnTapEats, I decided to make a stop while out of town for a wedding. I made a stop at a mid-Michigan favorite, Big John Steak and Onion in Flint, MI. This was suggested by my good friend C.W. Harris (@cwharris773).
"Big" John Klobucar opened the first Big John's in Flint 50 years ago in 1972. 50 years and 15 locations throughout mid-Michigan later, Big John is still making tasty steak sandwiches and a variety of submarine sandwiches.
Walking into the restaurant, you can hear the steak sizzling on the grill along with the sound of a cook chopping it up right there in front of you. For my lunch, I went with the classic steak and onion sandwich with cheese. The steak was a juicy and tender 100% ribeye steak, the onions were grilled perfectly and it all laid on a layer of white American cheese on a fresh baked Italian sub roll. Bread can make or break a sandwich and this bread was definitely on the side of, "make." If you like to add a sauce to your cheese steak, Big John offers their own sandwich sauce which was similar to a steak sauce. Personally, I think the sandwich was top tier all on its own.
To compliment the delicious sandwich was a bag of Big John Kettle Chips. The chips were a full bodied chip with lots of crunch and a peppery flavor.
Big John serves more than just steak. They also serve a Philly Chicken Sub, a Ham and Cheese sub, Turkey Sub and Spicy Italian Sub. My daughter, Samantha, tried the Spicy Italian Sub and enjoyed it tremendously. If you're looking for something a little lighter, they have a variety of fresh salads.
If you are driving through mid-Michigan, I highly recommend making a stop at one of the Big John Steak and Onion restaurants. Check out all of their locations and read Big John's story at www.bigjohnsteakandonion.net.