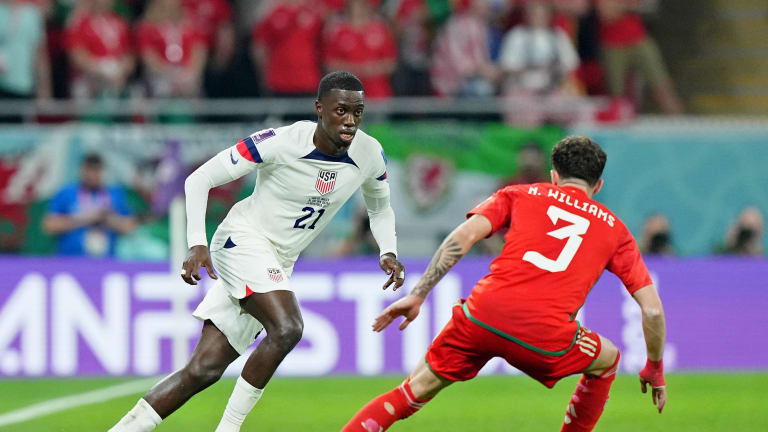 2022 World Cup: USMNT Draws 1-1 With Wales in Group B Opener
Tim Weah scored to help the USMNT pick up a point in a draw against Wales.
The USMNT opened its 2022 World Cup campaign with a 1-1 draw against Group B foe Wales on Monday at Ahmad bin Ali Stadium in Al Rayyan, Qatar.
U.S. striker Tim Weah started the scoring with a goal in the 36th minute of the first half.
But Los Angeles FC superstar Gareth Pale converted a late penalty for Wales, evening the score at one in the 82nd minute.
The score held through the remainder of the second half and stoppage time, resulting in a draw that saw both teams pick up a point in the Group B standings.
Despite getting on the score sheet, Tim Weah wants his team to be better in both halves of games as the USMNT moves forward in World Cup action.
"The most important thing was that we didn't lose," the 22-year-old said. "We kept a tie, and now we just focus on the next game, continue to do our best and keep working."
What's On Tap Next?
A tough test awaits Friday as the USMNT faces England to continue Group B action. The Americans are looking to secure their first win, while England strives to build on a brilliant 6-2 victory over Iran in their first 2022 World Cup match.