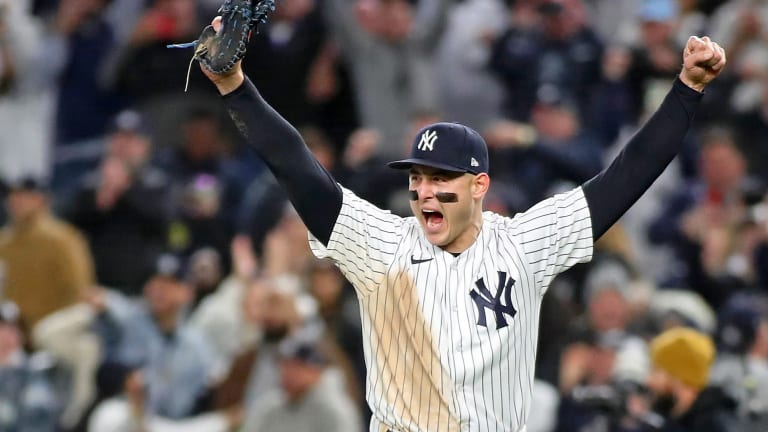 Anthony Rizzo to Sign Multi-Year Deal With Yankees, Per Reports
Rizzo quickly re-upped with the Yankees after declining the qualifying offer.
According to Ken Rosenthal of The Athletic, former Chicago Cubs' first baseman Anthony Rizzo is re-signing with the New York Yankees on a multi-year deal. Jack Curry of YES Network reports the deal is for two years and $34 million with a $17 million club option and a $6 million buyout for a third year.
It was long predicted that the Yankees and Rizzo would reunite this offseason. However, reports on Monday indicated the Houston Astros were targeting Rizzo as their No. 1 priority at first base.
It's been a busy offseason for Rizzo already. So far, he's opted out of his contract, declined his one-year, $19.65 million qualifying offer, and now re-signed with the Yankees.
The short porch in right field at Yankee Stadium was a perfect fit for Anthony Rizzo. The lefty slugger bopped 32 homers for the Bronx Bombers this past season. With the shift getting banned, Rizzo could be in store for a second full season in New York.