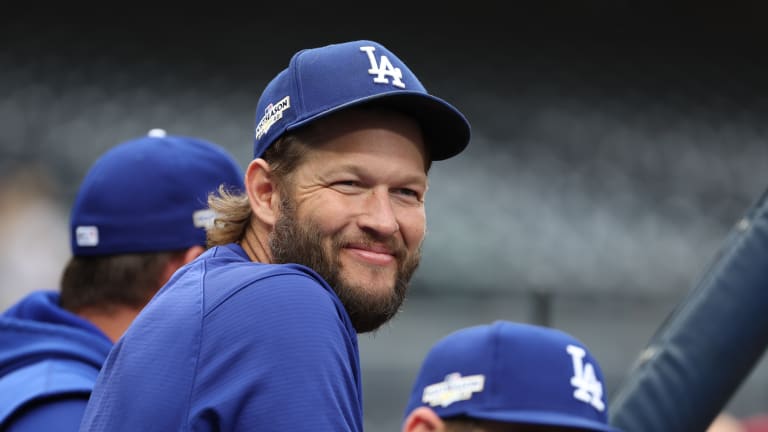 Clayton Kershaw, Dodgers Close to Deal
It looks like the future Hall of Famer will return to the only team he's ever known.
In maybe the least surprising news you'll hear all day, according to Ken Rosenthal of The Athletic, the Los Angeles Dodgers and Clayton Kershaw are nearing an agreement on a one-year deal as MLB free agency begins.
The future Hall of Fame southpaw has a resume on which you could build a house. Three Cy Young Awards, nine All-Star appearances, five ERA titles, a Gold Glove, a World Series ring, an MVP award, the list goes on and on.
There were some talks about Kershaw retiring relatively soon. However, in his age-34 season, Kershaw was dominant again with a 2.28 ERA, 137 strikeouts, and a 0.942 WHIP in 126.1 innings pitched.
There were also reports that the Texas Rangers were heavily interested in signing Kershaw. And there were rumors that Kershaw might have mutual interest, given he's a Dallas, Texas native. But instead, he'll return to the Dodgers on a one-year pact worth close to $20 million, according to Jon Heyman of the New York Post.
With various IL stints and some load management by the Los Angeles Dodgers, it's been quite a while since Clayton Kershaw has thrown a ton of innings. Last season's 126.1 innings were the most he's thrown since 2019. Still, he's maintaining ace form when he's on the mound. Kershaw logged a 3.8 fWAR this past season, which was the most of any pitcher who threw that few innings. Martin Perez had 3.8 fWAR and threw 70 more innings than Kershaw.