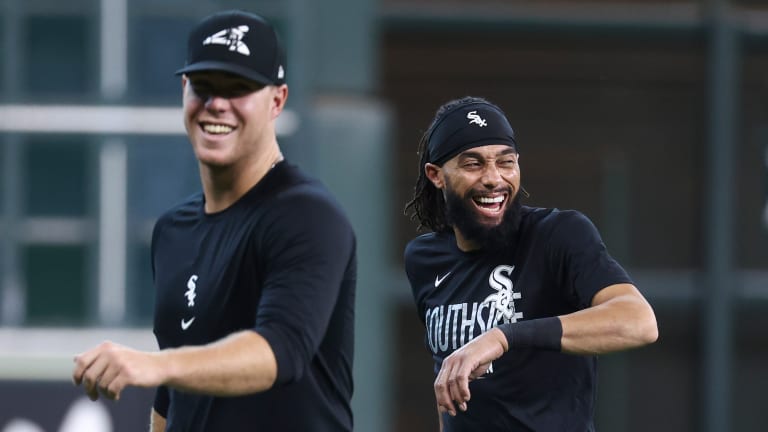 Billy's Back: Rule Changes, Need for Leadership Could Help Hamilton Make White Sox Roster
Billy Hamilton has rejoined the White Sox on a minor-league deal with a prime opportunity to prove his worth on and off the field.
Much has been said about the 2022 Chicago White Sox and their lifeless performance. On the surface, an 81-81 record doesn't seem horrendous. But those that watched the team day in and day out over the summer will tell you a different story. Nevertheless, the lifeless team that played well in only brief stretches is in the rearview mirror now. It will be a while before the 40-man and 26-man rosters are settled for the 2023 campaign, but one thing is abundantly clear: change is here.
One of those potential changes is a familiar face and fan favorite. Billy Hamilton is back on the South Side of Chicago. Last weekend, the Sox reportedly signed Hamilton to a minor-league contract with a non-roster invite to Spring Training. The veteran outfielder was a contributor to the 2021 White Sox, who went on to win the AL Central.
Hamilton doesn't bring much to the plate but his elite speed and outfield abilities have kept him in MLB. The South Side faithful knows him best for his affable personality. It's easy for viewers to see how Hamilton sparks the dugout during games. Whether it be chatting up a teammate, laughing, or dancing, Hamilton exudes positivity and his love for the game is infectious.
Love and joy for the game of baseball have been absent at the corner of 35th/Shields recently. Can Hamilton help bring it back in 2023?
A New Opportunity
MLB's rule changes may bring greater value to a player with Billy Hamilton's skillset. As part of the new guidelines in 2023, pitchers will be clocked and have limited attempt pick-off attempts during an at-bat. These changes will create more opportunities for game-altering plays on the bases. Hamilton is among the league's elite in speed and can take advantage of such situations.
First things first, the 32-year-old outfielder has to make the team. A lot is riding on Spring Training for Hamilton. He will likely have some competition for the White Sox' final outfield spot. He, Victor Reyes, who also signed a minor-league deal, and Gavin Sheets will duke it out during camp for the final bench spots.
Hamilton will have to prove — as he's done in the past — that his speed and outfield versatility outweigh his offensive deficiencies. This time, he will have the assistance of MLB's new rules.
What Billy Hamilton can create on the bases has a direct impact on the outcome of the game. However, the indirect influence he has on the team's morale is of almost equal importance.
A Chicago White Sox team that looked rudderless in 2022 will aim to get back on track next season under a rookie manager. As Pedro Grifol guides the ship for the first time, he will need a competent support staff in place alongside him on the bench and in the locker room. Regarding the latter, Hamilton very well could be the veteran "glue" that helps the South Siders hold it together through the grind of a 162-game season.
Hey, he's done it before. Will 2023 bring about an encore performance? Only time will tell.