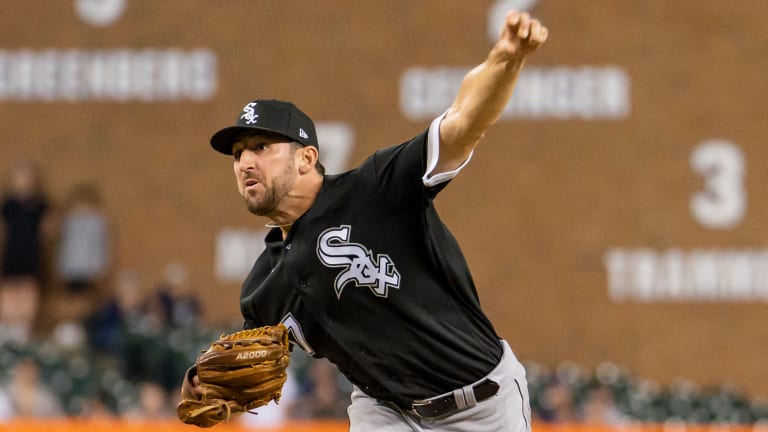 2022 White Sox in Review: Bennett Sousa
A lot was expected of the Sousa and he simply did not measure up to MLB competition.
Bennett Sousa was thrust into a tough spot during the 2022 campaign. After the loss of Garrett Crochet for the season, the Chicago White Sox had scarce options in the left-handed relief pitching department. Rick Hahn mistakenly chose not to explore a trade (maybe) or address it via the free-agent scrap heap.
Enter Sousa. A pitcher making his MLB debut was put in place of Crochet to begin the season. He entered his rookie campaign at the ripe young age of 27. The 10th-round pick in the 2018 MLB Draft simply proved he was not cut out for the role. As much as I tried to convince myself that he was the next under-the-radar White Sox pitcher to emerge with effectiveness, he simply did not.
Bennett Sousa's 2022 Season
Sousa pitched well early on, but his success didn't last. The lefty managed to keep an ERA of 3.00 through his first eight appearances. And after his 16th appearance, he still maintained an ERA of 3.46. It seemed for a short while that he may be able to fill in adequately in place of Crochet.
However, it didn't take long for things to go sideways after that. Sousa had an abysmal month of May in which he posted a 14.29 ERA in 5.2 innings of work. He only appeared in back-to-back games four times in his 25 appearances, but it seemed like he was used excessively. That's typically not a positive indicator of how things are going.
In mid-June, the White Sox assigned Sousa to Triple-A Charlotte, where he spent the rest of the season. The southpaw did rebound back to his normal minor-league career numbers by posting an ERA of 3.95 over 27.1 innings. However, the White Sox still needed left-handed relief pitching and opted for fellow rookie Tanner Banks instead.
It's tough to be hard on a pitcher who should have never been in this position. The organization's lack of left-handed pitching was the true problem in this case. A lot was expected of the Sousa and he simply did not measure up to MLB competition.
Final Grade: F
What's On Tap Next?
Bennett Sousa remains on the Chicago White Sox 40-man roster, so he will likely still be with the team during Spring Training in 2023. But based on his 2022 performance, it's unlikely we'll see him at 35th/Shields unless the bullpen suffers an excessive amount of injuries.