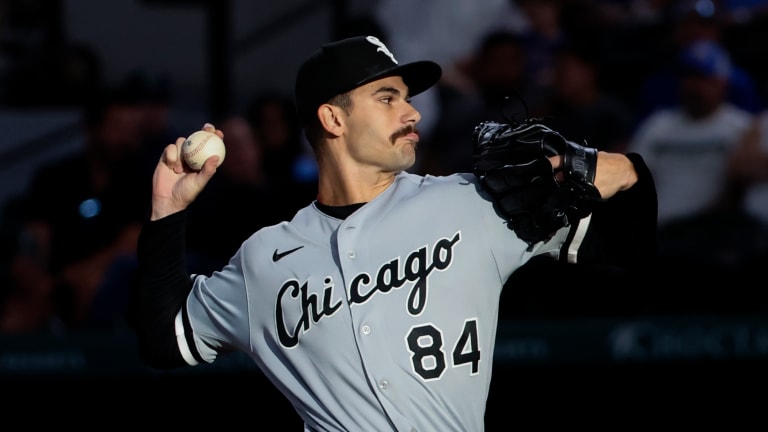 2022 White Sox in Review: Dylan Cease
The righty had a Cy Young-caliber performance in a breakout year.
When Dylan Cease comes to mind, it's hard not to remember how he was acquired by the Chicago White Sox. Cease, along with Eloy Jimenez, came over from the crosstown Cubs in a trade that sent Jose Quintana to the North Side. Sox fans have blurted the phrase "Thanks, Cubs!" many times since, but until this season, it was in regard to Eloy. That may have changed in 2022. Cease was far and away the White Sox' best pitcher in this past season and will be considered the ace of the staff going into 2023.
Dylan Cease: The Mustached Assassin
Since his debut in 2019, Cease has steadily improved with the White Sox. It's almost hard to fathom how much Cease grew in his breakout season.
The righty lowered his ERA from 3.91 to 2.20 in a season. He tossed a career-high 184 innings, fanned 227, and carried a 1.109 WHIP. These are all significant improvements over the prior year. Cease did lead all of MLB in walks, but he made up for it by allowing less contact. Much of that was in part to him featuring his slider, which many in baseball consider the best in the game.
The signature moment of Cease's 2022 season was his near no-hitter against Minnesota in early September. Cease held the Twins hitless until American League batting champion Luis Arraez singled with two outs in the ninth.
Cease should have received an All-Star nod but was somehow snubbed from the Midsummer Classic. Regardless, he finished second in AL Cy Young voting behind Astros' ace Justin Verlander.
Final Grade: A+
What's On Tap Next?
Dylan Cease will enter next season as the Chicago White Sox' No. 1 starter and will widely be considered an ace across the league. The South Siders' success in 2023 will hinge heavily on the righty. The White Sox have struck gold with Cease, who has proven himself durable and dominant. He reaches free agency in 2026 and will be a staple in the White Sox rotation until that time comes.