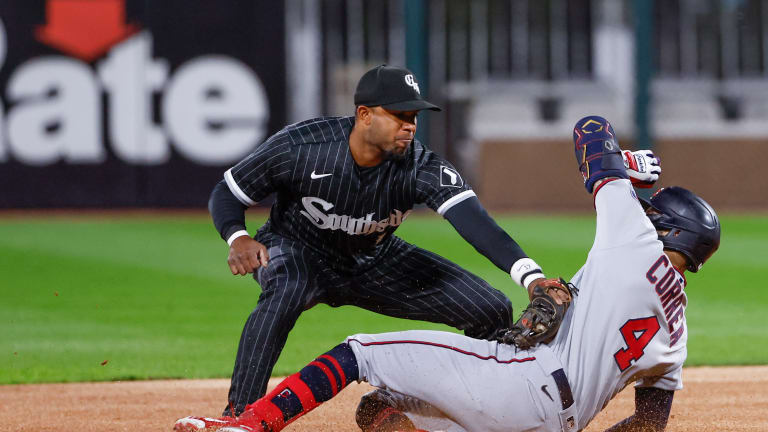 2022 White Sox in Review: Elvis Andrus
Andrus was a late-season addition that provided a spark and made up for the absence of Tim Anderson.
The Chicago White Sox acquired Elvis Andrus after the Oakland A's parted ways with him late in the summer due to financial reasons. Chicago struck gold with Andrus as they did with pitcher Johnny Cueto. The veteran shortstop went on a tear when he got to Chicago and sparked a nice late-season run. Unfortunately, like Cueto's impact, it didn't make a difference in the standings.
Andrus joined the White Sox after All-Star shortstop Tim Anderson went on the shelf for the final two months of the season due to a torn ligament in his hand that required surgery. The Sox languished with Lenyn Sosa and Leury Garcia until Andrus, who slashed .237/.301/.373 with eight home runs in 106 games with the A's, fell into their lap. Andrus had a $15 million player option for 2023 that would have vested at 550 plate appearances, so Oakland released him and escaped the option but still paid the remainder of his 2022 salary.
A Memorable Performance
Andrus became the catalyst of a late-season surge that kept the White Sox in striking distance of first place in the AL Central. No one could have imagined he would play as well as he did. Andrus slashed .309/.464/.773 with nine home runs, 28 RBIs, and 10 stolen bases in 43 games with the Sox.
The Venezuelan shortstop was not only effective at the plate but provided improved defense at the position. Andrus posted an OAA of four in his short stint with Chicago. The 34-year-old had not hit that well in quite a while – if ever – but was able to equate himself with Anderson's plate production.
Final Grade: A
What's On Tap Next?
Many fans have called for the return of Elvis Andrus in 2023. He's past his best days when he was an All-Star with Texas, but he still provides great defense at the very least.
Tim Anderson is locked in as the White Sox shortstop and will be fully recovered from surgery when Spring Training rolls around. Andrus has never played second base, so he or Anderson would have to move positions. Andrus has expressed a willingness to do so, making it a proposition worth considering, but it's unlikely to happen.
Nevertheless, Andrus will find his way onto a big-league roster in 2023. It seems unlikely it will be with the White Sox, who will likely look internally to fill the void at second base. The veteran will be remembered by many of the South Side faithful for providing life and energy from the lead-off spot while in the Sox lineup. The 2022 season was a major disappointment overall, but Andrus and a few of his teammates supplied great performances.