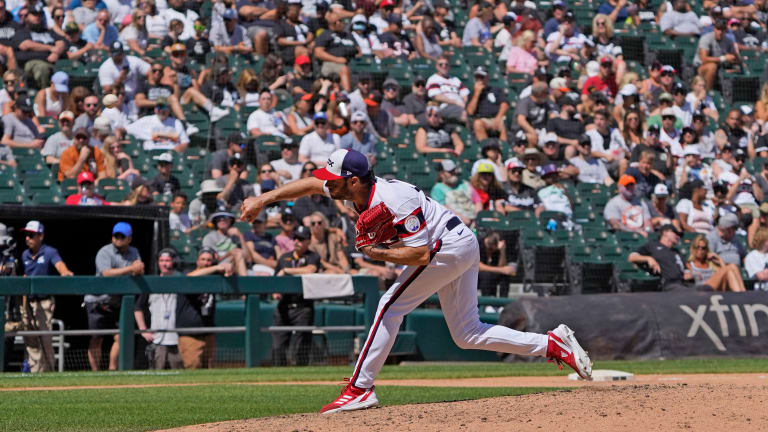 2022 White Sox in Review: Joe Kelly
Kelly was often injured and erratic in his first season in Chicago.
The Chicago White Sox acquired Joe Kelly ahead of the 2022 campaign to bolster their bullpen. It was a peculiar move at the time because Craig Kimbrel was still on the roster. The signing of Kelly made some more sense after Kimbrel was dealt to the Dodgers for A.J. Pollock.
Kelly was known as a fearless hard-throwing high-leverage reliever. He's an affable personality who speaks his mind and can tell a story. He did so on 670 The Score after he picked off Aaron Hicks during a game against the Yankees in May.
Joe Kelly's 2022 Season
However, when we remove the likability factor, a lot of issues arise. Most notably, Kelly's availability was a major issue. He began the season on the injured list while dealing with a nerve issue in his pitching arm. This particular issue is concerning for a pitcher heading toward the end of his career. It was serious enough for the White Sox and Kelly to reach a handshake agreement on his usage.
Kelly's season debut did not occur until May 9 in a 12-9 loss to the Cleveland Guardians. Sox fans will remember that contest simply as "The Naylor Game." Kelly would go back on the IL on May 26 with a hamstring issue. Then, a biceps strain caused an early exit from his July 27 outing against the Colorado Rockies. Lastly, a bout of lightheadedness ended an appearance on Aug. 11 in Kansas City.
The results for the highly paid free agent were less than stellar. Kelly tossed just 37 innings in 43 games for the White Sox. He pitched through a couple of good stretches. Kelly threw eight innings in his final nine appearances of 2022 and carried an ERA of 1.35. From July 11 through Aug. 9, Kelly tossed 11.2 innings in 12 games, fanned 16, and didn't allow an earned run. Considering those dominant stretches only accounted for 19.2 of his 37 innings, his season ended with an ERA of 6.03 and WHIP of 1.595.
Kelly had a lingering arm issue from the 2021 season and dealt with a couple of other issues in 2022. He may have been more consistent with better health, but the overall results were abysmal.
Final Grade: F
What's On Tap Next?
Joe Kelly signed a two-year deal, meaning he will return to the Chicago White Sox bullpen in 2023 barring a trade. If he can stay healthy, and that's a big if, Kelly should see an improvement in his second season on the South Side. He showed flashes of his old self in short stretches, but those were few and far between.