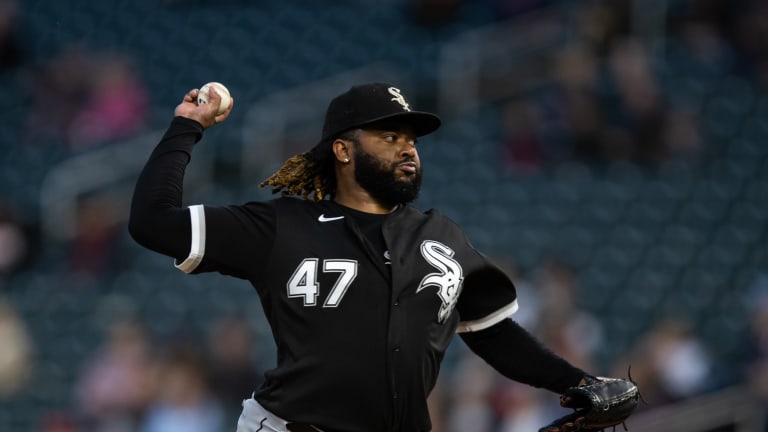 2022 White Sox in Review: Johnny Cueto
The veteran starter was a revelation for the White Sox.
The Chicago White Sox signed Johnny Cueto before the start of the 2022 season in the wake of Lance Lynn's injury. No one could have expected the level of production the veteran right-hander was able to provide for the South Siders.
Johnny Cueto's 2022 Season
Cueto had a resurgent season and stated it was the most pain-free he's felt in years. At 36 years old, he tossed more innings than he's pitched since 2017. Unfortunately for the White Sox and Cueto, it didn't amount to a difference in the standings. The Sox vastly underperformed, but Cueto was one of the few bright spots in 2022.
Earlier in his career, Cueto compiled more strikeouts than we saw in 2022. His 5.8 K/9 was the lowest figure of his career. However, the veteran was crafty and produced outs with his cunning and guile. Cueto's signature move is varying his delivery to disrupt hitters' timing. He has an uncanny ability to fool hitters and a pitch for every situation.
Cueto ran out of gas at the end of the season and his performance suffered as a result. But that dip shouldn't overshadow what he provided the White Sox rotation. Cueto made 24 starts, tossed 158.1 innings, and posted an ERA of 3.35. He led the team with 18 quality starts.
Final Grade: A
What's On Tap Next?
Johnny Cueto's future with the team is up in the air. The Chicago White Sox may look to internal options or the trade market to fill the fifth starter role. This likely signals a payroll cut in 2023, but depending on his price, Cueto could return. Regardless, his 2022 performance should not be forgotten in an otherwise forgettable season.