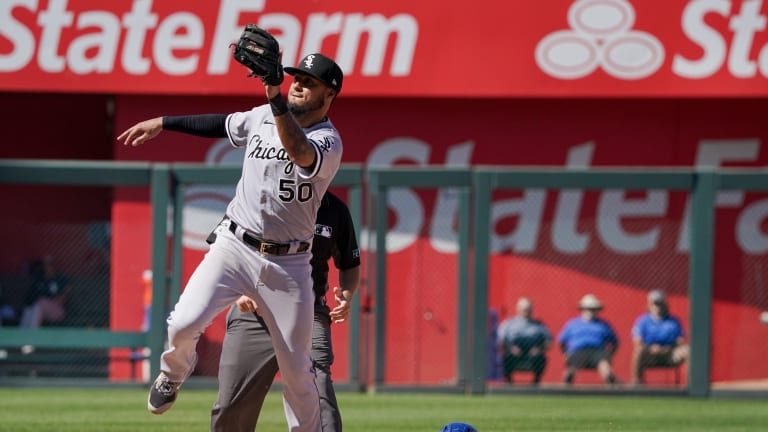 2022 White Sox in Review: Lenyn Sosa
The second baseman made his MLB debut in 2022 and appeared in 11 games for the White Sox.
Lenyn Sosa compiled a solid year while playing 119 games between the Chicago White Sox' Double-A and Triple-A affiliates. The 22-year-old went through minors like a wrecking ball, slashing .297/.352/.469 between two levels. Most notably, he put up a .933 OPS in the notoriously pitcher-friendly Regions Field in downtown Birmingham. Sosa made his MLB debut on June 23 against Baltimore collecting a walk and strikeout in two plate appearances.
There is not much to say regarding Sosa's 2022 season. It was brief and included just nine starts in 11 games played. In his 35 at-bats, he had just four hits, including one home run, which also accounted for his only run batted in.
Sosa initially received the call to the White Sox from Double-A but was sent down after a four-game stint. He was eventually recalled from Triple-A in August but the Sox sent him down after acquiring Elvis Andrus.
What Does the Future Hold?
A White Sox player promotion from Double-A to the majors was a bit out of character. The Sox typically like their prospects to get additional seasoning at the highest minor league level before elevating them to the show.
The soon-to-be 23-year-old was an entirely different case because of his performance for the Barons. The pitcher-friendly confines of Regions Field were no match for Sosa. He scorched double-A pitching to the tune of .331/.384/.549. This is the type of production in that league that Luis Robert and Eloy Jimenez manufactured.
Final Grade: C+
What's On Tap Next?
The Chicago White Sox have a bit of a quandary at second base. Veteran Josh Harrison departed after the club declined his option, so Rick Hahn has decided to deploy internal options.
Lenyn Sosa will have the opportunity to win the starting job in Spring Training. Romy Gonzalez is expected to compete with him in Arizona though it is likely both will see considerable playing time for Chicago in 2023. Sosa is entering his age-23 season and is a full three years younger than Gonzalez. The Venezuelan's youth and minor league production demonstrate more upside than Gonzalez. However, that will be decided in Spring Training unless the White Sox seek outside help.