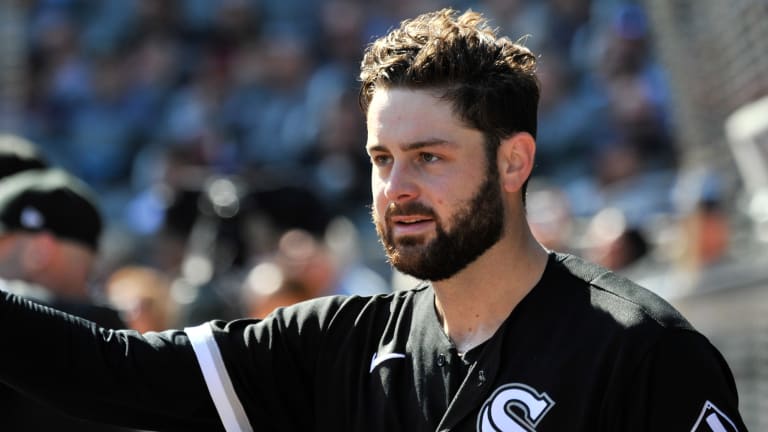 2022 White Sox in Review: Lucas Giolito
The big right-hander was one of the most disappointing White Sox players in 2022.
Lucas Giolito was among the many disappointments in a lackluster 2022 season for the Chicago White Sox. In years prior, the big right-hander looked to be blossoming into one of the better starting pitchers in the American League. He accumulated 10.5 bWAR from 2019-2021 and was an All-Star in 2019. However, Giolito had a significant regression in 2022. Injuries didn't help his case as he spent some time on the injured list with an abdominal strain and COVID.
Lucas Giolito's 2022 Season
In 2022, Giolito was not the same pitcher the White Sox had grown accustomed to. While he did have two stints on the IL, he still managed to make 30 starts. However, the results were abysmal considering he's an integral piece of the pitching staff.
Giolito labored through most of his starts and seemed to have trouble finding his command early. In those games, he was the victim of big innings due to those control issues. The Sox often found themselves behind early in games that Giolito started. The 28-year-old experienced a slight uptick in walks and a larger increase in hits per 9.
Giolito spoke a few times about his offseason plan in which he added 20 pounds to his frame. He did so in an effort to maintain his velocity later in his starts. But this strategy backfired as he faded in the middle innings and didn't have the stamina to go deeper into games.
All in all, Giolito finished with a 4.90 ERA after tossing 161.2 innings. He fanned 177 hitters but held a WHIP of 1.435 as he allowed a lot of hard contact. The White Sox had a record of 13-17 in his 30 starts.
Giolito was abysmal in 2022. Whether his poor performance was due to injury or weight gain, we may never know.
Final Grade: D-
What's On Tap Next?
Lucas Giolito has discussed the extra weight on several occasions and will likely focus on correcting that this offseason. Hopefully, doing so will help rectify the underlying mechanical issues. Barring an offseason trade, Giolito figures a key component of the Chicago White Sox rotation in 2023. They will need him to return to form if they want to rebound from a tough 2022 campaign.